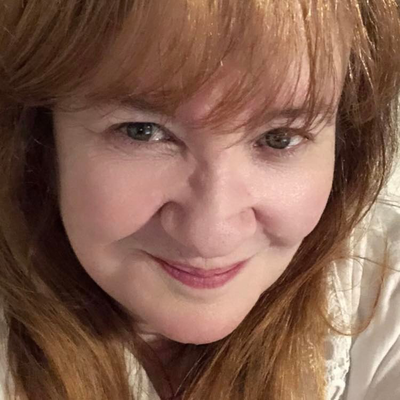 About Justine Roch-Berry:
I have almost 20 years of accounting experience, working in different areas such as credit control, forensic analysis, legal, and bookkeeping. I've also set-up and operated my own internet business for 9 years, where I learnt all aspects of business and website management. In September 2018, I took a break from my job to pursue a four-year degree in Forensic Accounting at the University of South Wales and in July this year I attained a 2:1. With a university degree and a solid track record in the accounting profession, I am ready and determined to resume my career and take up a new challenge. 
Experience
Employment History
Winchester Racquets & Fitness Club       
August 2017 – February 2019 
Bookkeeper
 
In my role as the club's bookkeeper, I was responsible for producing Sage Line 50 Accounts to Trial Balance,  preparing reconciliations including the Balance Sheet and Profit and Loss, preparing the bank reconciliation along with other month end and year end activities. I also prepared and  submitted VAT Returns (including the partial exemption scheme), and National Insurance contributions.
I supported management in the accurate analysis and production of monthly management accounts and ensured monthly payroll payments are accurate and records are maintained. I Reconciled accounts including receivable and payable, along with supplier and customer Bacs payments and ensured cashflow is used properly and protected reserves.
Along with the end-of-year accounting work for external accountants and auditors to assess, I  analysed Audit financial information for inconsistencies and recommended improvements in control processes. I produced Financial Reports on Sage and Excel when they were required, along with analysis of the budget, the credit control, and monitoring clients' payments. In addition, I gathered information from the company's financial records to evaluate the impact that this could have on the company's profitability, valuation, and income.
Key points: 
• Producing Sage Line 50 Accounts to Trial Balance
• Monthly Payroll Payment Journals, PAYE, and VAT Administration
• Internal Control Management
| | |
| --- | --- |
| NHS Blood and Transplant                                                                  | February 2014 – August 2018 |
| Donor Carer |   |
To prepare for the role,  I undertook a 12-week in-house training course to learn how to perform venepuncture.
 While ensuring the safe handling and management of blood products, needles, and a range of equipment. I then looked after the donors throughout their donation journey to ensure they have a positive experience
 by providing additional care. One of my duties was also to ensure all documentation from donors was recorded, and that I kept accurate records throughout the
 session.
Part of my role as a Donor Carer, was to drive a 15-seater minibus and 7.5 tonne Lorry as and when required, which also entailed
 loading and unloading the lorry, as well as assembling and dismantling equipment to setup and prepare our blood donation
 session.
In addition to my duties as a Donor Carer, customer service was a high priority for the team, and I participated in training programmes offered by the NHSBT to meet the requirements of this position.
Key points: 
• Complying with GDPR best practices data protection
• Performing venepuncture on donors and providing aftercare
| | |
| --- | --- |
| Shopatbettyboop Ltd | May 2005 – January 2014 |
| Owner  |   |
Shopatbettyboop Ltd was an online retailer of Betty Boop merchandise. I began by purchasing from America and then re-selling on eBay in the UK before transitioning to our own website platform. I chose os-commerce, an opensource website that I created entirely on my own. As the proprietor of a small internet business, I was responsible for everything until my first year of accounting brought in £85,000 in sales, resulting in the hire of two part-time employees.
As I had a background in accounts, I took on the responsibility for preparing Sage Line 50 accounts to Trial Balance, reconciliations including the Balance Sheet, the Profit and Loss and the bank reconciliation, as well as other month end and year end activities. I also prepared the VAT returns along with supplier and customer Bacs payments and ensured monthly payroll payments and PAYE administration were accurate and that records were maintained.
In addition to bookkeeping, I was responsible for negotiating terms of payment and discounts for large purchases with suppliers, forming business's marketing strategy which heavily relied on google AdWords and helped to bring shop at Betty Boop to number 2 for organic search results when searching Betty Boop on google. 
Key points: 
• Financial Accounting to Trial Balance using Sage Accounting Software
• Preparation of PAYE and VAT 
• Website Maintenance, Sales, and Marketing Strategies
July 1997 – May 2005 (Full-Time Mother)
April 1995 – June 1997 (Moved to Singapore)
| | |
| --- | --- |
| Surrey Heath Borough Council | January 1993 – April 1995 |
| Housing Benefits Assessor |   |
I was responsible for processing and assessing a variety of Housing Benefit and Council Tax Support new applications and changes in circumstances in accordance with applicable legislation. This includes, but is not limited to, self-employed, student, and foreign national claims, as well as identifying and resolving late disputes and reconsiderations. It was important to understand national, English and Welsh housing benefit requirements, as well as applicable legislation.
I assisted applicants by providing them with the essential guidance and information about Housing Benefit and Council Tax Support. I also dealt with internal and external enquiries relating to benefit claims from and not limited to Landlords, Housing Associations, Councillors, Citizen Advice Bureau and the Department of Work and Pensions. 
I also assisted the Benefits Team Leader with complaints and more complex claims while ensuring cases of suspected fraud were referred to the Investigation Team and would action fraud reports on the completion of investigation to ensure that benefit was properly paid.
Key points: 
• keeping up to date on current relevant legislation
• Being vigilant for fraud when filtering through benefit applications
| | |
| --- | --- |
| Surrey Heath Borough Council | August 1990 – January 1993 |
| Planning Appeals Officer  |   |
Within the local government's legal department, I oversaw the administration of planning appeals, by consulting with the planning department, building control, and my department's solicitors. In addition, I transcribed planning data onto a computer, booked conference rooms with caterers, consulted with local news reporters, and sent letters out informing residents of inquiries held in the borough. I also attended planning appeals and took minutes for the Chief Solicitor.
Another component of my job was to seal key council legal documents in front of the Chief Executive before filing them in the strong room. I also managed and maintained the law library by updating the relevant legal documents with amendments in legislation.
I worked as the Chief Solicitor's personal assistant, taking minutes from weekly meetings along with proofreading and other administrative chores along with 
cost coding the Chief Solicitor's time spent on legal cases and designating appropriate cost centres to keep council finances on track.
Key points: 
• Essential Communications with Stakeholders 
• Budgeting Skills 
| | |
| --- | --- |
| Diners Club International                                                                          | April 1987 – August 1990 |
| Credit Control Assistant |   |
I managed the administration of 90-day overdue accounts before they were passed on to solicitors while working in the 90-days credit control department. This involves calling clients who were behind on payments to request payment or discuss payment options.
This role entailed assisting the in-house legal department in identifying fraud activity, tracing debtors who were avoiding us by looking at where they spent, identifying assets for recovery by extracting data from financial records such as statements, VAT returns, and Annual Returns. 
Similarly, I conducted forensic financial data analysis and held interviews to identify and verify information.
Key points: 
• Identifying Assets for Recovery
• Data Analysis
• Credit Control 
Education
University of South Wales
Grade: 2:1

BA(Hons) Forensic Accounting         

                                                                 

September 2018 – July 2022

• Specialised in Fraud Investigation, AML

• Preparation of analytical data for court

• Expert Witness 

 
• Audit and Assurance and Asset Tracing
 
• Sage 50c/Sage Business Cloud, CIMA, ICAEW, ACCA 
Professionals in the same Accounting / Finance sector as Justine Roch-Berry
Professionals from different sectors near Pen-y-lan, Penylan, Cardiff
Other users who are called Justine
Jobs near Pen-y-lan, Penylan, Cardiff
---

Kemp Recruitment Ltd

Avonmouth, United Kingdom

permanent

Job Title: · Parts Advisor £30,000 Type: Full Time & Permanent. My client is looking for an experienced Parts Advisor to join a very busy department. This role plays a vital part within the Dealership ...

---

Workango Ltd

Bristol, United Kingdom

24 October 2023 Permanent Full Time Employers · Position: · Deputy Nursing Home Manager · Salary: · £45k - £50k Per Annum · Hours: · Full time - 40 hours per week (Monday to Friday) · Company Type: · ...

---

People Solutions

Bristol, United Kingdom

£18,000 - £25,000 per year

POSTAL WORKER · WORKING 5 DAYS OUT OF 6 (MONDAY - SATURDAY): · £13.37 - £18.44 PER HOUR · What's in it for me? · People Solutions are pleased to be working with a well known name within the mail dist ...