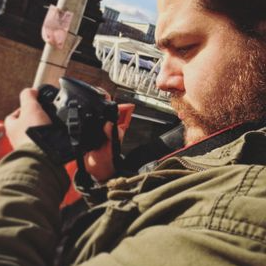 About me:
Film and TV production graduate with experience in editing short form social media content, documentary style videos, vlogs and corporate promos. I strongly believe Media is at its best when it used to break conventions and inform, entertain or inspire - something I have utilised in my years of teaching. Very adaptable, organised and a quick learner.
Experience
Currently working as a freelance Video Editor for video game content creators, vloggers and corporate clients. Here I have been able to work under tight deadlines quickly and effectively, making sure that the end client is delivered a high end product that they are happy to share with their communities.  Along side if this for the last 6 years I have worked as acting Head of Media Studies for two schools. Whilst working in schools I have not only been responsible for developing and delivering the Media Studies curriculum but also making sure that it is engaging, exciting and accessible for all students. I have also held positions in the school which gave me a significant amount of pastoral responsibility, allowing me to support and maintain positive relationships with students and staff outside of the classroom setting. 
Education
Currently hold a BA Hons TV and Film production and a PGCE in Post Compulsory Education. My Media based qualification gave me the skills and experience needed to develop my skills in Video Editing and After Effects. My Teaching qualification has allowed me to develop transferable skills such as communication, organisation, people management and pastoral care. 
Arts / Entertainment / Publishing profesionals
Professionals from different sectors near Batley, Kirklees