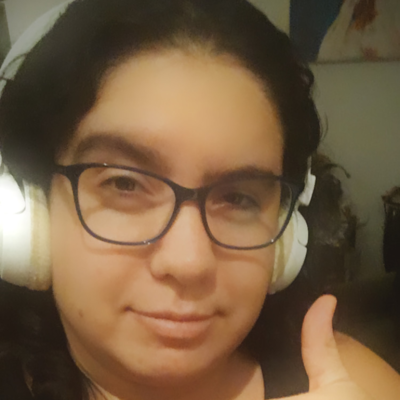 About me:
A gifted multimedia professional with design and creative expertise, skilled in digital and 'by-hand' artistic techniques. A competent teacher and mentor, with excellent delivery and communicative proficiency. Capable of delivering individual tutorage as well as distributing information to classes and larger groups. Talented at Adobe Creative Suite other specialist software, able to craft static images, video-graphic material and digital web-based content, provides a range of services to clients as part of an entrepreneurial venture. An experienced illustrator, using painting and drawing, familiar with producing cartoon magazines and books, alongside animation techniques. Highly self-motivated, competent at project management, leadership and client interactions, a true creative designer with a wealth of experience across numerous industries.
Experience
Freelance Designer                                                                                                                              2004 – Present
         Self-Employed ▪Global
key achievements
•      Designingcreations for international clients, including; Hewlett-Packard, Schleich, Massey Construction Group, etc. 
responsibilities
•    Create and develop webpages, logos and brochures for a range of purposes, dependant on the client's industry
•    Perform creative processes by hand, prior to digitisation using specialist software
•    Produce visual portfolios from photographic material for artistic performance and drama clients
•    Liaising with clients from all over the world via video-conferencing
•    Strategically planning my own workload, preparing and delivering creative content and designs 
    Freelance Teacher                                                                                                                        2017 – Present
         Self-Employed ▪Global
Responsibilities
•    Providing group and individual tutorage of a range of creative processes, mainly drawing and illustrative techniques
    Sales Personnel                                                                                                                                            2018
         The Fhers Foundation▪Buenos Aires, Argentina
responsibilities
•    Assisted customers in their appreciation of advertised artwork, assisting their purchase when required
•    Contributed to hosting the exhibition 'The Night of the Museums', provided by theFhers Foundation.
   Sales Personnel                                                                                                                                            2018
         Buenos Aires: Direct of Artist (BADA) ▪Buenos Aires, Argentina
responsibilities
•    Expertly performed informational and hosting duties at the BADA fair and exhibition
•    Assisted the smooth operation of the art Fair for its duration, encouraging the appreciation of unique artwork
    Animation Assistant                                                                                                                            2015 - 2017
         Guillermo Rivero▪Buenos Aires, Argentina
responsibilities
•    Illustrated a range of Manga and American cartoon character animations for book publications 
•    Supported the lead Animator in performing commercial duties, ensuring operational success and achievement
•    Created numerous characters using 'by-hand' techniques, with character-held peripherals 
    Professional Practice                                                                                                                         2006 – 2012
         University of Palermo ▪Buenos Aires, Argentina
responsibilities
•    Gained first-hand experience applying learnt academic knowledge into a real-world situation developing my understanding into practical design production
•    Skilfully created realistic adaptations of motion graphics from original content
Education
Image and Sound Design                                                                                                                          2007 – 2017
         University of Palermo
Achievements
•    Graduated with ten years' knowledge, understanding and experience as a Technician in Image & Sound Design
Other users who are called Natali
Professionals from different sectors near North London, Islington, Greater London
Jobs near North London, Islington, Greater London
Found in: Jooble GB Premium - 1 week ago

---

Dental Beauty Partners

Lee, Greater London

Located on the outskirts of Lewisham, with excellent public transport links - we offer a mix of dental & aesthetic treatments both privately on the NHS. · This opportunity is to join a very special team of highly skilled staff, carefully selected by our award winning principal de ...

Found in: Jooble GB - 4 days ago

---

Integrity Resource Solutions Ltd.

London

Full-time

Business Development Director – Hedge Fund Administration Overview · Leading independent Fund Administration business with offices in multiple jurisdictions including London, US, Dublin, Luxembourg, Jersey, Guernsey, Singapore, Luxembourg and Cayman, looking for a New Business D ...

Found in: Talent UK - 2 days ago

---

i-teachers

London Borough of Brent

Contract

Graduate Pastoral Mentor · This is a fabulous opportunity for a Graduate Pastoral Mentor who can work in the Pastoral department of a vibrant secondary school in Brent, North London · Their supportive team are looking to take on a creative and passionate graduate to join their ...