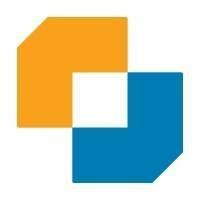 Matchtech in United Kingdom
Technology / Internet
3609 jobs at Matchtech in United Kingdom
Today the engineering and engineering technology divisions of recruitment firms Networkers and Connectus join the Matchtech business.
The incorporation of Networkers' engineering and Connectus' engineering technology divisions into our business further enhances our credentials as the UK's number one engineering recruitment firm by enabling us to operate across 14 offices worldwide and offer recruitment services in more than 130 countries.
This expanded reach means we're able to offer significantly more global opportunities to our customers and clients, including a strong international energy recruitment offering.
Matchtech Managing Director Keith Lewis said, "The acquisition of Networkers International has given us a tremendous platform to extend our award-winning recruitment services to a global candidate pool and reflect our customers and clients' desires to source the best opportunities for their needs and the best candidates for the roles".
The incorporation does not affect Networkers' Telecommunications and IT recruitment offering.
The changes are part of the Group's overall rebrand strategy, which sees Matchtech Group become Gattaca. You can read more about the changes in our