5 years ago · 4 min. reading time · ~10 ·
Ever wondered why there is not an app for introspection?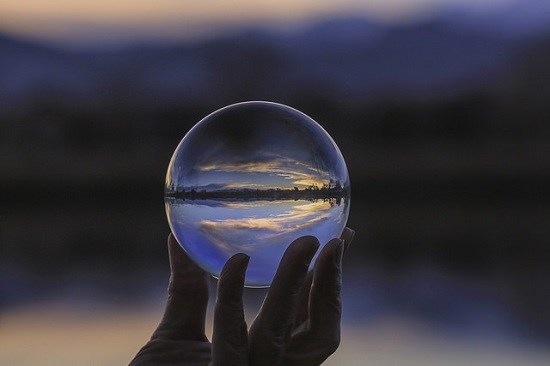 On our journey towards self-knowledge, our first impulse is often to turn inward, introspect and self-reflect. we give great weight to our introspection's. Most of us are confident that our perceptions of ourselves are more accurate than others perceptions' of them. Yet psychological research tells us that introspection is often a highly inaccurate source of self-knowledge. An over reliance of introspection sometimes trips one up and potentially decreases ones performance, reducing decision quality and even undermining self-insight.
A very good friend of mine said to me recently 'have we lost introspection and values across society' I paused to reflect the depth of this question, which is unusual especially when discussing such an interesting subject with my coffee and great company, but the facts are Millennial's and the youth generation of society appear to be entirely an appendage of their smartphones. One study I read recently concluded that the average university student uses their smartphone for around 9 hours a day.
According to research provided by CTIA in 2016, 2.27 trillion texts we sent globally and the US is responsible for 45% of the text traffic. The take on smart phones is that you can customise them to exactly what you want them to be. You are in charge. The trouble with this reasoning is that someone else is programming the apps you use; and those apps are programmed to get you to do certain things in certain ways that are generally to the advantage of the companies providing the apps and to the advertisers. These apps maybe useful to you, but they are certainly not your apps, they are actually customised. And, they only offer the illusion of control.
Moreover, there is no app I know of designed to get you to stop looking at your smart phone and focus on the world around you or on your inner life. Some people listen to music or podcasts on their smart phones while they exercise, walk, drive, study, read, eat, or do practically anything. I'm all for listening to music and podcasts. But some of the activities listed above are great all by themselves.
Then there is the constant texting. Texting is very useful, I find for telling people I'm running late for a meeting, inviting people to something at the last minute, coordinating family hordes on vacation and so forth. It is very apparent that humans prefer texting that face-to-face encounters. Millennial's and youth have ever characterised face-to-face conversation as a form of 'aggression' - quite unbelievable!
If most people are going to shrink from having a human spirited in-person conversation to with someone about a critical issue, how exactly are we going to move forward on the major challenges of our age? In order to address critical issues, one must do critical thinking. Where is the time for that when all one does is move from music selection to podcasts, to texting, to posting pictures, to computer games, to email, back to music selections and so on? There's never a dull moment with your smart phone, but are they really moments in your life?
One of my favourite quotes by Rabindranth Tagore, sends the message to us all when he said ' The butterfuly counts not the months but moments, and has time enough'
So much of our thinking is of a necessity shaped by the mass media, it maybe hard to imagine that the smart phone could be the main reason for our inability to think our own thoughts.
Many writers have a high level of introspection which can explain an informal reflection process and a more formalised experimental approach to creativity, inner thoughts and creation.
It involves informally examining our internal thoughts, feelings, and beliefs. When we reflect of our thoughts, emotions and memories and examine what they mean, we are engaged in introspection. 
The term introspection is also used to describe a research technique that was first developed by psychologist William Wundt. Also known as experimental self-observation, Wundt's technique involved training to carefully and objectively as possible analyse the content of their thoughts.
Still, throughout our daily lives, we are constantly observing and analysing.
Whether it is an important document for work, a confusing text from the opposite sex, we have successfully trained our brains to obtain data and examine it for deeper meaning or explanation. 
While it has become second nature to think critically, the ironic part is we often forget to apply this to ourselves. Introspection involves examining one's own thoughts, feelings, and sensations in order to gain insight.
Being introspective is a rare quality in young adults and with good reason, slowing down and taking a breather from our crazy lives is not always the easiest thing to do.
In a society fixated on fast paced environments and a 'go,go,go' mentality its difficult to find the time to reflect. However, setting aside a small portion of your day for self-examination can be a lot more helpful than you may think.
Here are seven ways introspection can be a positive tool in your daily life:
It allows you to notice negative patterns in your life
It keeps you focused on the bigger picture
It prevents you from worrying about things out of your control
It helps you face your fears
It allows you to clearly define happiness on your own terms
It allows you to make decisions based on your conscience 
You will finally get different results
When we continually go through our lives the same way, we inevitably block the chance of changing things for the better.
By becoming more self-aware, we are able to have a better understanding of what we truly want in life. Naturally, this involves making changes, whether they are significant of menial.
Of coarse, nobody likes change. Its uncomfortable and scary, and we seek comfort in what we know.
While trying to decipher the reasons behind certain behavior often leads to confabulation, focusing on our immediate reactions instead may serve us better in our quest for self-knowledge, as they are often a more direct reflection of actual attitudes. In the process, we should also be open to inconsistencies between our gut feelings and our preconceived, and seemingly rational notions.
In the end, a single observer with only a few faulty tools in your toolkit will produce dubious data, we need to go beyond introspection, and expand our toolkit towards self-knowledge.
Caroline Knapp once said ' By definition, memoir demands a certain degree of introspection and self disclosure; in order to fully engage a reader,  the narrator has to make herself known, has to allow her own self-awareness to inform the events she describes'
"
You may be interested in these jobs
Found in: Talent GB± - 1 day ago

---

Page Personnel

London Borough of Brent

A new and exciting opportunity for a Recruitment Administrator to join a school in North London. This is a permanent position to start asap. · Client DetailsA reputable school based in North London. · Description · The successful Recruitment Administrator will be responsible for: ...

Found in: CV Library UK* - 10 hours ago

---

CV-Library

Lancaster

Contract

Tutors · Lancaster · Full and Part Time · £14.00 - £20.00 ph · Tradewind are recruiting · Are you an experienced Tutor / Graduate looking for your next role in Lancaster? · Tradewind are working with local School in the area who require Tutors for full and part time roles starti ...

Found in: Jooble GB - 6 days ago

---

Redhill Academy

Nottinghamshire

Full-time

HEAD OF SIXTH FORM · Teachers' Main / Upper pay scale · & TLR1C £8291 per annum · Permanent – Full Time · Required from April 2023 · We are looking to appoint an enthusiastic and inspirational Head of Sixth Form with a passion for accelerating progress, and a successful track ...