3 months ago · 2 min. reading time · visibility ~100 ·
Life is a dream, a fantasy
Reflection: life is a dream, a fantasy.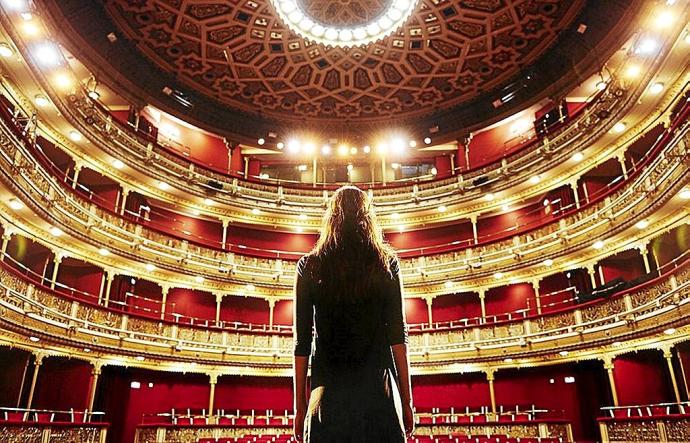 Life is a dream, a fantasy. The world is a circus that brings us closer to a world of illusion and reverie. For me this is an indisputable question that relates perfectly to the imaginary world. Each person sees the world differently, just as he or she imagines it.
Life is a dream, it is magic. One of the most important components of a circus atmosphere is the magic, the magician, the conjuring... If you learn to surround yourself with conjurers or magicians you realise that life is much easier to understand, that you can be happy in many ways other than your own. You realise that you don't need to be intelligent to be happy either. You just need to be clear about how the world works to be happy. It's enough to relativise and not give importance to things that really aren't important. What is really important is to live each moment, to enjoy the magicians around you, to learn to be happier by observing how they act and how they relate to other people.
Sometimes a simple acrobatics is enough to avoid problems. In short, I have learned to be an acrobat, a conjurer, an imnotist and a magician. Since that day, I am more practical and happier. I worry less about earthly things and enjoy more the day to day life. Remember that life is pure theatre. The world is a circus.
If you can understand that, you may be witnessing the greatest show you will ever see.  Try to be an actor. Watch and enjoy life. 
Para los que quieran leerlo en español:
Reflexión: la vida es un sueño, una fantasía.
La vida es un sueño, una fantasía. El mundo es un circo que nos acerca a un mundo de ilusión y ensueño. Para mí es una cuestión indiscutible que se relaciona perfectamente con el mundo imaginario. Cada persona ve el mundo de forma diferente, tal y como lo imagina.
La vida es un sueño, es mágica. Uno de los componentes más importantes del ambiente circense es la magia, el mago, el prestidigitador... Si aprendes a rodearte de prestidigitadores o magos te das cuenta de que la vida es mucho más fácil de entender, que puedes ser feliz de muchas maneras distintas a la tuya. Te das cuenta de que tampoco necesitas ser inteligente para ser feliz. Basta con tener claro cómo funciona el mundo para ser feliz. Basta con relativizar y no dar importancia a cosas que realmente no la tienen. Lo realmente importante es vivir cada momento, disfrutar de los magos que te rodean, aprender a ser más feliz observando cómo actúan y cómo se relacionan con otras personas.
A veces una simple acrobacia es suficiente para evitar problemas. En definitiva, he aprendido a ser acróbata, prestidigitador, imnotizador y mago. Desde ese día, soy más práctico y más feliz. Me preocupo menos por las cosas terrenales y disfruto más del día a día. Recuerda que la vida es puro teatro. El mundo es un circo.
Si eres capaz de entenderlo, puede que estés presenciando el mayor espectáculo que jamás hayas visto.  Intenta ser un actor. Observa y disfruta de la vida. 
You have no groups that fit your search