Mitesh Patel Blog
Mitesh Patel is a Digital Mark ...
Feltham North, Hounslow, Greater London
View profile
You have no groups that fit your search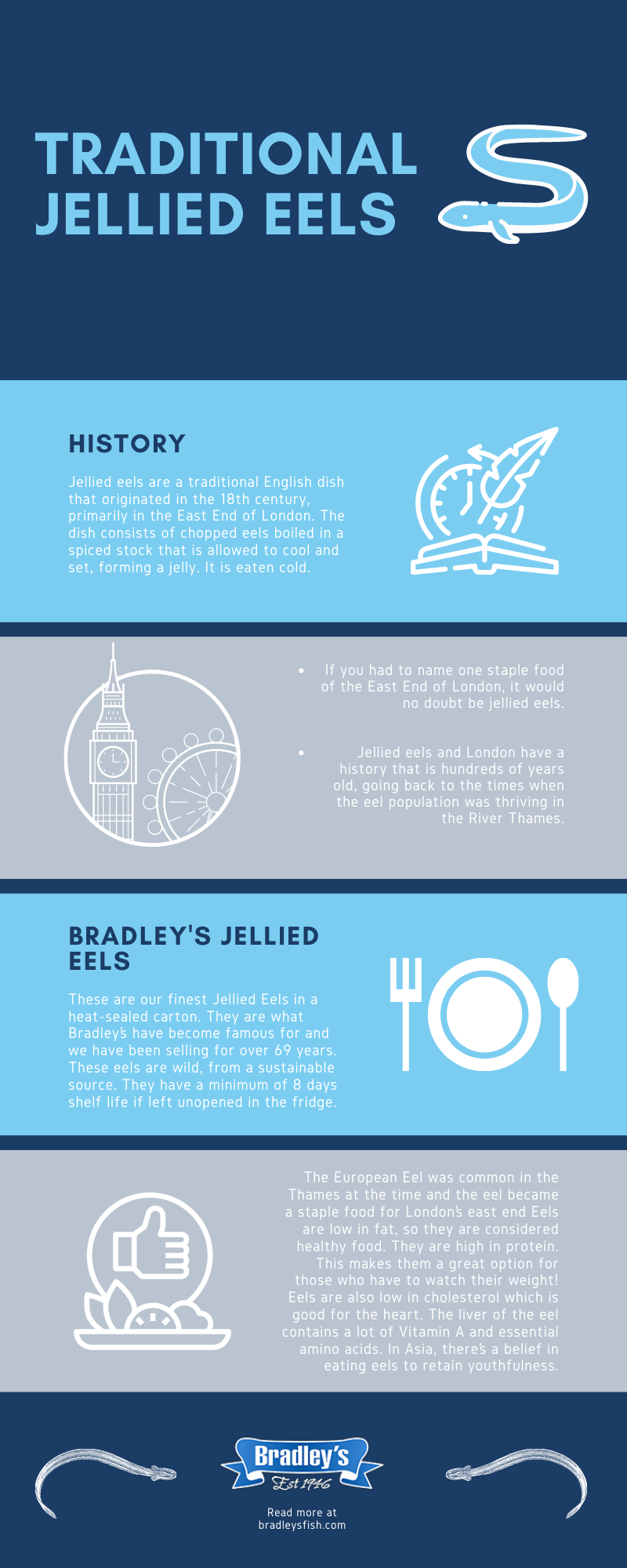 Traditional Jellied Eels-Bradley's Fish
Jellied eels are a traditional English dish that originated in the 18th century, primarily in the East End of London. The dish consists of chopped eels boiled in a spiced stock that is allowed to cool and set, forming a jelly. It is eaten cold.
timer 1 min. reading time · thumb_up 1 relevant · comment 0 comments