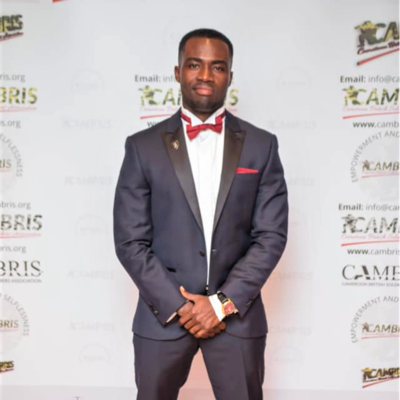 About Cletus Salia:
Self-assured, self-motivated individual who is comfortable communicating at all levels with colleagues, stakeholders, and suppliers. Driven Supply Chain Specialist with over nine years of experience overseeing compliance, inventory management, customer care measures and logistics control. Team-oriented collaborator and innovator with talent in boosting revenues by creating production and quality checks and protocols. Loyal and dependable team leader with a strong background in supply chain coordination.
Experience
Over the last seven years, I have strategically aligned my operations across several supply chain fields to achieve long-term value for the Armed Forces through rigorous logistical system scrutiny, with provisioning, purchasing, and contractor liaison being the highlights. I mechanized project-specific strategies to determine the best way to engage contractors and 3PL and manage the process from start to finish.

I have credentials in orchestrating formidable accounting and management to earn a gold tag in managing over 220 fleets across various platforms, registering approximately 50,000 deliveries in a typical year. Since the pandemic, I've saved over £250,000 on multiple products and services, including consumables, transportation, reverse supply chain, and repair schemes. I was in charge of developing strategic plans that resulted in the £330,000 unit migration and logistical transfer of a squadron from Germany to Ipswich, resulting in savings for the Ministry of Defence.
Education
Outside my academic backdrop in Natural resources management as my first degree and Master's degree in logistics and supply chain management, I have root experience ranging from main supply chain functional areas such as 
*Strategic Global Supply Chain Management 
*Logistics and Operations Strategy management
*Strategic Procurement and Supply Management, 
*Advance Inventory Management,
*Logistics Provisioning
*Dangerous Goods Consignor (air/road/rail/sea), 
*Supply Business applications, 
*Freight Planning and Containerization,
*Organisational Psychology
Professionals in the same Transportation / Logistics sector as Cletus Salia
Professionals from different sectors near Aldershot, Rushmoor District, Hampshire
Jobs near Aldershot, Rushmoor District, Hampshire
---

eTalent

Harrow, United Kingdom

Sector: Private Landlord / Property Management · Location: Harrow · Salary: £30,000 - £45,000 plus travel allowance and performance bonus · Study support to obtain a professional qualification - IRPM ...

---

Medivet Group

Streatham, Greater London, United Kingdom

Head Veterinary Nurse – Streatham, · South London Location: · Streatham, London Practice : Medivet Streatham Hours : Full Time Contract type : Permanent Maria is an Advanced Practitioner in Soft Tis ...

---

Four Seasons - Fleet, Hampshire

Hampshire, United Kingdom

Full time, Part time, TEMPORARY, Freelance

Hospitality Placement Opportunities - Fleet, Hampshire · Are you looking for a year's placement/internship......? · Four Seasons Hotel Hampshire are seeking Interns for 6 months - 1 year placement, wh ...