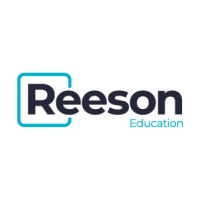 REESON Education in United Kingdom
Education / Training
1002 jobs at REESON Education in United Kingdom
Reeson Education is London's Premier Recruitment Agency. Established in 2006 by experienced teachers, education professionals and recruitment specialists we have built our business and reputation on our cores values of honesty, integrity and excellence. We care about education and the provision of education and we have established an excellent reputation with schools and teachers alike.
REESON EDUCATION IS LONDON'S PREMIER EDUCATION RECRUITMENT AGENCY.
​
Our founding principles
Established in 2006 by an ex-teacher, Kim Thompson and a Teacher Recruitment Consultant Gareth Reece, the pair set about creating an education recruitment company based on the three core values they felt were lacking in the industry at that time: honesty, integrity, and excellence.
Who are we now?
Today, REESON Education is a thriving, close-knitted group of thirty Recruitment Consultants, Managers, Compliance Administrators and Candidate Resourcers. We are proud to have been working with many of our schools, teachers and teaching assistants for over a decade, a testimony to how hard we stick to our core-principals. In a competitive market, and with schools facing ever-tougher budget restrictions, we are proud that we continue to thrive by providing excellent service to our schools and candidates.
Our Schools
​We work with primary, secondary and special schools in every borough of Greater London, including state-maintained, academies, free schools, independent schools and faith schools.
Some of our Consultants have serviced the same schools for over a decade, a testimony to how dearly we hold our founding principals of honesty, integrity, and excellence. Many more of our client relationships were founded on recommendations from our existing schools.
Our Candidates
​We find work every day for hundreds of qualified Teachers, NQTs, Teaching Assistants, Cover Supervisors, HLTA's (and more) in Primary, Secondary and Special schools around London.
​Whether you are looking for permanent roles, long-term contracts or daily supply, we will be able to find the right work for you in the right place.
Quality of Service
Safeguarding and child protection is at the very heart of everything we do here at REESON. That is why we're so proud of our Gold-Standard award from the Recruitment & Employment Confederation (REC). This award demonstrates that our compliance and safeguarding processes are of the very highest standard in the industry. With a dedicated team of compliance specialists, we diligently strive to ensure the highest possible standards are met with every candidate.
Every one of our Teachers and Teaching Assistants are invited to a face-to-face registration at our west London head office where they meet our dedicated Recruitment Consultants. We feel that only in this way can we understand the needs and requirements of our candidates, and provide our schools with the best possible level of service they have come to expect from us.