Blockchain's Impact on Businesses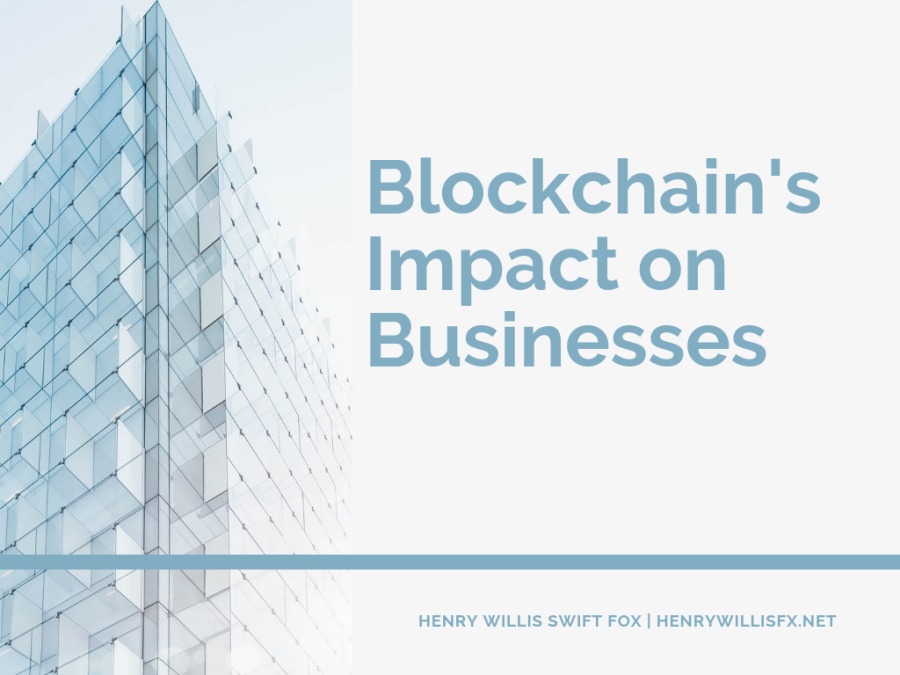 Blockchain, cryptocurrency, and bitcoin–all are buzzwords in today's world, but all have slightly different meanings. While none of these words are synonymous, they individually posses to power to change the way the world does business.
With its untapped potential, blockchain promises to streamline business processes, reduce document- and labor-intensive transactions, and make the overall enterprising practices much easier.
Blockchain, by definition, is a kind of distributed ledger technology or DLT. Simply put, a DLT platform can create a singular record of any transaction, like a sale occurring between two parties. This transaction can be independently verified and accessed by each participant.
The single transaction is the "block" and serves as a permanent, trusted, and unchangeable record kept by a shared, single digital ledger. Any continued transactions will be added to the original record, thus resulting in the interconnected "blockchain" of complex transactions. The magic of blockchain is that it translates all of the complex details into the single ledger.
Blockchain's Potential
Companies open to applying blockchain technology to their transactions and business dealings will have the opportunity to truly see the power of blockchain. With blockchain, businesses can enjoy streamlined compliance and tax checks, reduced reconciliation requirements, and less redundant data-warehousing. This efficiency can be repeated throughout the hundreds of thousands of transactions that DLT can handle.
The reality of business leaders turning to blockchain allows them the opportunity to spend time engrossed in highly-complex or risky transactions, as they automate the more redundant and basic transactions with blockchain technology. Potentially, blockchain stands to reduce costs dramatically while improving margins and growing topline revenue.
Companies that are curious about getting into blockchain need to ensure that they have SMEs or subject matter experts that are individuals that can orchestrate the architecture of their DLT from the get-go. The best SMEs to choose will have tax expertise, as blockchain has incredibly complex tax implications.
All of the Moving Parts
The concept of blockchain is already difficult to grasp. Add in the reality of all the interconnected transactions and the complexities of running a company, it is still quite difficult for business owners to really understand how to incorporate blockchain into their companies.
This is where having a well-designed blockchain comes in. With blockchain that is expertly built, companies will have their single ledger that holds all of the complexities of their business.
It takes a fair amount of research and expert knowledge to be able to incorporate blockchain solutions into one's business practices. By taking the time to thoroughly familiarize one's self with everything blockchain, business owners will be ready to forge ahead and use this tech to its fullest potential.
Originally posted at HenryWillisFX.net
"
You may be interested in these jobs
Found in: Jooble GB - 19 hours ago

---

PMR are seeking an enthusiastic Resident Services Associate to provide exceptional customer service to an existing build to rent residential development in East London.As the main point of contact with the residents, the successful postholder will be required to be polite, highly ...

Found in: Talent UK - 22 hours ago

---

Graduate Highways Engineer · About Pell Frischmann: · Pell Frischmann is an international multi-disciplinary consulting engineering company with over 95 years of experience in the built environment. We are a unique business whose purpose is to generate sustainable funds to deal ...

Found in: Jooble GB - 4 days ago

---

Executive Network Legal Ltd

Dover, Kent

Criminal Lawyer, Kent – Exceptional career opportunity with enviable training and development opportunities for individuals interested in a career in Prosecutions. · To apply or to register your interest, please contact Kaye on 0207 183 8586 or email with your CV, or simply call ...