5 years ago · 3 min. reading time · ~10 ·
Blogging
>
Lisa blog
>
Charlie Gard... why people need to think before they 'like' or 'share' on social media
Charlie Gard... why people need to think before they 'like' or 'share' on social media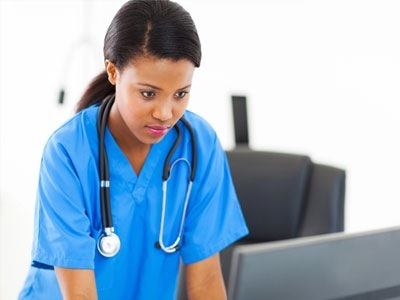 I'm seeing a lot on social media about Charlie Gard today. 
Some of it is very negative towards Great Ormond Street, some of it calling the parents 'selfish' (really?  Try their situation for an hour!)  
Much of it is just plain uneducated nonsense.  Like asking Teresa May to overrule the Court - so do we have a rule of law, or not?  That's a very dangerous precedent to set, no matter what the circumstances.
I really want people to think... really think, before they like and share based on a gut reaction.
My heart absolutely goes out to the parents and to people caring for Charlie. The saddest thing is that the hospital and the courts are being made to look like the bad guys on social media, when actually they'd like a miracle just as much as anyone else.

World leading experts
His consultant, one of the world's leading experts on his illness, looked at the experimental therapy earlier on in Charlie's illness. Like everyone else, even consultants want to clutch at straws because it's just so awful to lose a child, especially one who appeared normal for the first few months of life. 
As Charlie got worse, he ruled it out, because Charlie's condition had advanced beyond beyond the point when it would have been an option. Charlie is only alive because of the machines doing everything for him. The others who had the condition in a less aggressive form responded to the therapy, but Charlie has advanced brain damage. Even if he has the treatment, he will remain unable to live off those machines, the damage done is too great. The US doctor who would treat him even admits this.
Quality of Life - who is qualified to judge?
Who and what should determine quality of life is not for me to say. I'm sure every lawyer, judge, doctor,nurse, therapist and parent wants what is best for Charlie, the only disagreement is what that is, and my heart breaks for anyone who makes that decision. I personally think the parents wishes should have a heavy say, as the decision will ultimately affect them most. To some extent, the fight for Charlie is probably what's kept them from collapsing in a corner lamenting how bloody horrible and unfair all of this is for a couple who gave birth to a baby that looked and behaved like a normal, healthy child for the first few months of his life. Their lives are a living hell.
We know who isn't qualified.....
However I'd argue that it isn't something that a foreign president with no medical experience should get involved in.and while I love the current pope, where Charlie is being treated is a leading children's hospital experienced and knowledgeable about his condition. It's where I'd want my child treated, not a religious hospital who don't have that expertise.
It's great to see the world united in wanting to 'save' Charlie, I'm sure it means the world to his poor parents. The other 'bad guys', the US hospital who would have charged the family for treatment are now saying they will waive the costs.... but remember, there has NEVER been an issue over cost, only about what's best for Charlie. They have not examined him, but they did acknowledge they were not hopeful when they heard how sick this little boy is.
The sad reality
The crux of the matter is that children die. It's horrible, it's heartbreaking, and every children's nurse has wanted to fall apart or quit as they watch them slip away, as they deal with the crushed hopes, the failed attempts at one treatment after another. For some children's nurses, they deal with that reality every day.
Not even the Pope or President Trump can prevent that.
Sometimes, despite the best efforts of everyone, the best treatments, all the love, all the fights, all the social media campaigns and all the courts, there are fights we cannot win and we lose our children to unimaginable, cruel diseases. It's bloody unfair, it's horrible and the scary part is it happens everyday.
Great Ormond Street today
The saddest thing for Great Ormond Street is that today, other children will slip away, too.  Even as I'm writing this, staff will be fighting another battle they know they can't win. They will fight anyway, go home and cry and come back the next day.... that's because they know that more children will leave Great Ormond Street today and go home, cured and facing a brand new future thanks to the amazing care they received.
Charlie's story is incredibly sad, and I for one don't want to judge who is right or wrong. I'm glad I'm not in the unenviable position of the judges in the successive courts along the route, or among his medical team, who have been asked to make those horrific decisions. 
I feel heartbroken for the family.... but before you share a post slagging off the Great Ormond Street Team, or refer to Charlie's doctor, or the judges in the case as 'murderers', ask yourself honestly if you could do what they do, and face what they face.
I know I truly couldn't. Respect to everyone involved in this absolutely horrible case.
"
You may be interested in these jobs
Found in: Talent UK - 3 days ago

---

Livewell Southwest

Plymouth

Fixed term

Job summary · This is an excitingnew opportunity for 2 x full time band 3 support workers to join an expandingteam working within CAMHS Neurodiversity Pathway working with Children, Youngpeople and families. This role will be joining an already established pathwaywithin CAMHS se ...

Found in: Talent GB Sponsored - 4 days ago

---

Location: Dorking · Salary: £20K (Pro rata) · PART TIME ROLE - 3 days a week · The responsibilities required of the Finance Assistants are spread across the following areas: · Purchase Ledger – ensuring that goods and supplies purchased are correctly accounted for, that all p ...

Found in: Talent UK - 1 week ago

---

Startdate: · 10/10/2022 · SC Cleared User Researcher - £500-£600 Per Day - 6-month contract - Outside IR35 - Fully Remote · Exciting opportunity for an SC Cleared User Researcher to work for an agile, user-centred consultancy based in London on one of their discovery pieces fo ...