5 years ago · 3 min. reading time · ~10 ·
Over whelmed
After Hurricane Irma (my son, wife, grandchild & extended family are there), after the 3-buzz revolutions and revelations of Ali 🐝 Anani, Brand Ambassador @beBee recent buzz', I am spent. And it's 9/11
Let me be clear: I am NOBODY. And I don't want any uplifting here, I merely state the fact. I used to be somebody, but that life has gone. I have been on high-alert for 18 years, and it's taken it's toll. I'll come back to that.....
That's why I write. Mainly about Parkinson's and mainly not here. As you can see, I don't write often. Why? I don't have the time nor the energy. My life no longer belongs to me...I am 'Hurricane Harvey' personified....I just sit there, dumping.
There's two things I want to address here:
1. The shenanigans that have (to the greater part) been resolved. That is behemoth: nearly took Ali 🐝 Anani, Brand Ambassador @beBee away from us. If it weren't for the patience, knowledge, empathy and sober realization of others, he would've gone. Those are pivotal points in a platform such as this: maker or breaker. To-whit I thank so many: Ali 🐝 Anani, Brand Ambassador @beBee, Chris 🐝 Guest Cert.Prof.Acc.SA, Deb 🐝 Helfrich, Harvey Lloyd (especially), Deb🐝 Lange, Brand Ambassador @beBee, Cyndi wilkins, Harvey Lloyd,  Susan 🐝 Rooks, the Grammar Goddess, Sara Jacobovici, Pascal Derrien, Cyndi wilkins, Devesh 🐝 Bhatt, Tausif Mundrawala, Lisa 🐝 Gallagher, Susan 🐝 Rooks, the Grammar Goddess, Deb🐝 Lange, Brand Ambassador @beBee and so many others I've not connected to yet. I salute your voice. We all needed it. We need to have a bit of a battle to establish good works - we are FLAWED, just in case anyone missed that point!
2. Personally, I am a 'floater'. I make nothing out of what I do here or on any other platform. I am involuntarily retired because my husband needs me as a full time care-giver/ carer (covers both sides). It is not a job that I take on with relish and sometimes I resent it. And often, we laugh at the ridiculous nature of him being a 224Ib giant to my iddy-biddy size. He's like a huge, unwielding sloth...that always gets the schlapplakker going! As my hubby pointed out the other day, for a year longer that HALVE our marriage, Parkinson's has been there, devolving/evolving...who cares. My hubby is deep into his disease and PD is a truly 'busy' disease....in the older days, starvation was one of the causes of death because they simply could control their bodies enough to eat. Nowadays, they live longer. Longer in misery - protracted suffering...whoopee! I know; my husband knows...when he breathes his last, it will be with relief.
''Poulin says more than 30 years of research shows that being a caregiver is among the most stressful, emotionally burdensome and physically demanding roles a person can take on. Spouses who are caregivers show decreased immune function, increased signs of physiological stress and are at greater risk for physical and mental illness.


below
"The problem is that when you're a caregiver, not all of your time is spent helping," says Poulin. "Sometimes all you can do is witness the person's state while being passively on duty."


below
https://www.sciencedaily.com/r eleases/2017/08/170828105407.htm
It's the
anticipation
that is the killer. Waiting, waiting. It's not even that bad yet, but always I am planning; trying to work out his every move. My total onus is to keep him OUT of hospital. I can't protect him if he's not with me. Every moment of every day and night is spent waiting for the fall, waiting for the bang, the crash, the fall. Doing every thing I can to 'prevent'. His parasomnias are mind-boggling. He has sleep-apnea and I have to remind him to BREATHE because he can't get along with the air-mask. I double-lock doors, I keep him glued to a baby-alarm because I can no longer sleep in the same room. Other care-givers have been seriously hurt (or worse) by their sleep-walking PD spouse, because the drugs force them into combative dreams. He's the most passive guy I know, except in the last few years in his sleep. His entire autonomic system: breathing, swallowing, the senses, bowel, bladder...everything is now ravaged, along with movement, and he's a big dude!
Yet his primary disease is 'unbridled optimism'. Go figure. See that a lot in male PwP (people with Parkinson's). He's lost his life and so have I. We exist. We try...every day. That's it.
The chance of being 'top of your game', 'successful'...whatever; is long gone. I care, but I'm not bitter. I am exhausted...so is he, as he hardly ever sleeps.
So when I come on here, it's because I need a life outside...I sure as sheeet don't want airy-fairie as much as I don't want egos rearing. You guys are doing just fine.......now. Keep it up...for me.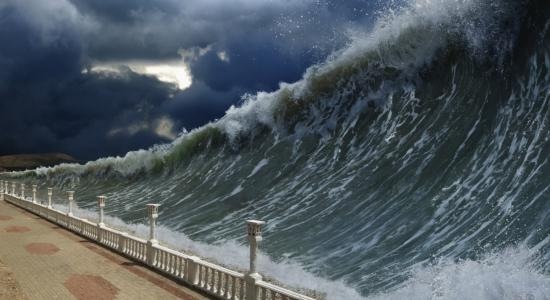 "
You may be interested in these jobs
Found in: Talent UK - 3 days ago

---

Page Executive

England

Temporary

Job Description · As the Interim Group Financial Officer for this highly successful main market listed business, you will work as part of the Executive Board and provide strategic and tactical financial advice and governance for the Group. · The Interim Group Financial Officer, ...

Found in: Jooble GB - 5 days ago

---

Personnel Appointments

Guernsey

Full-time

Our client is a fiduciary services company seeking to recruit a Private Client Administrator. · Overall purpose of the role: The Administrator Private Clients will assist in the day to day Trust and Company administration of a portfolio of companies and Trusts in accordance with ...

Found in: Jooble GB - 6 days ago

---

Weston College Offender Learning Services

Shaftesbury, Dorset

Part-time

Are you looking for a career where you can change lives? Are you an aspiring or qualified teacher looking for a new challenge? · The successful candidate will have an outstanding opportunity to positively enhance learners' lives through teaching at HMP Guys Marsh. · The post hold ...