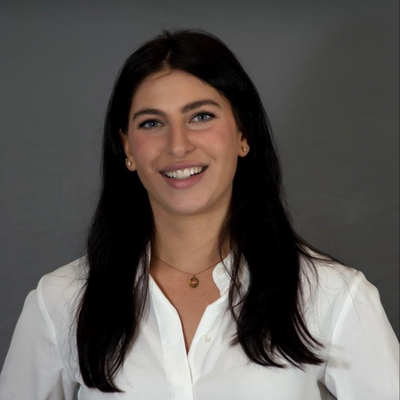 About Flavia Peci:
Enthusiastic scientist with a strong background in hematopoietic stem cell biology, ageing, stem cell transplantation, mutational signatures, and regenerative medicine. Looking for an exciting job opportunity in the biomedical field as Clinical Scientist, Life Science Consultant, Study Coordinator, Research Manager in the North East area. 
Experience
My six years of experience have equipped me with a profound comprehension of the intricacies of designing and developing clinical research projects, including ethical considerations. The focus of my research was to investigate the mutational effects of hematopoietic stem cell transplantation in pediatric leukemia patients. Here, I collaborated with a team of bioinformaticians and became experienced with research techniques such as single cell whole genome sequencing and genome analysis. These efforts led to the investigation of somatic variants in health and disease as well as mutational signatures. As the scope of my research was to investigate late mutational effect of treatment in pediatric cancer patients, I developed an antiviral screening assay to elucidate the mutational impact of these therapeutic compounds on human hematopoietic stem cells. I am proud to mention that the results of these studies have been published in a top-tier peer-reviewed journal, along with other projects that I collaborated on within my team. As my interest around the short and long- term treatment effects of chemotherapy on stem cell-transplanted patients evolved, I conducted and published a literature review summarizing the latest findings on the effect of treatment on the bone marrow niche and hematopoietic regeneration post-transplantation. Upon request, a complete list of publications can be provided.
Beyond my research accomplishments, I have adeptly handled grant and award writing, data analysis, data visualization, and public speaking engagements, including presentations at national and international congresses.
During my tenure as a doctoral researcher, I skillfully balanced and organized responsibilities across multiple research projects while delivering compelling scientific presentations to both scientific peers and broader audiences. My leadership extended to the establishment of a Biobank, demonstrating my resolute drive, effective time management, self-reliance, and collaborative attitude with clinical researchers and nurses from the Transplantation ward. These attributes, combined with a mastery of scientific writing and editing, were further honed during my remote work experience in the face of the COVID-19 pandemic.
 In my previous role as research scientist, I successfully led and managed diverse projects in collaboration with research associates from different teams, while contributing to improving the lab environment and designing Standard Operating Procedures (SOPs). As a member of the Diversity and Inclusion Team at my current organization, I am also adept at fostering effective communication and collaboration with team members and other stakeholders from different cultural and social backgrounds, proactively identifying opportunities and risks, and managing and mitigating them to ensure resolution. 
Education
PhD in Pediatric Oncology, Utrecht University |  Utrecht | (current) Graduating 2023
MPhil in Medical Science, University of Cambridge | Cambridge | Graduated 2019                 
MRes in Medical Biotechnology, University of Perugia |  Perugia |  Graduated 2016
BSc in Medical Laboratory Science, Marche Polytechnic University |  Ancona | Graduated 2013
Professionals who compete with Flavia
Professionals in the same Pharmaceutical / Bio-tech sector as Flavia Peci
Professionals from different sectors near Newcastle upon Tyne, Newcastle upon Tyne
Other users who are called Flavia
Jobs near Newcastle upon Tyne, Newcastle upon Tyne
---

eTeach UK Limited

Durham, County Durham, United Kingdom

Part time

Strictly no agencies 1. Purpose of the Job Provide a positive, stimulating environment and atmosphere that makes the children, parents/carers, childcare team and students feel happy, safe, comfortabl ...

---

SITA Switzerland Sarl

Blyth, Northumberland, United Kingdom

Full time

Overview: As a Personal Assistant , you will be responsible for assisting a Senior Vice President or GEO President in all administrative and coordination matters thereby assuring the interface with al ...

---

Joveo

Cramlington, United Kingdom

Full time, freelancer

Senior Sourcing Manager · Contract length: 7 Months · Location: Kingswood, Surrey · Department: Global Procurement · Job type: Contract · Your role · We are seeking an enthusiastic, energetic and expe ...