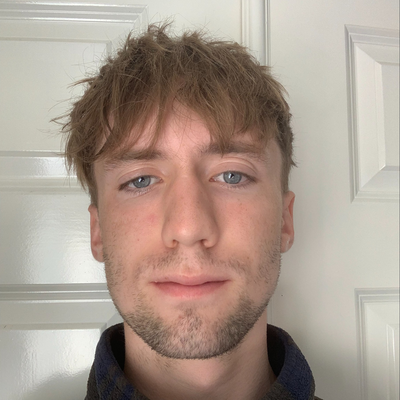 About Tom Thornton:
Hello, I'm Thomas Thornton, a recent graduate with a Bachelor of Science in Quantity Surveying from Liverpool John Moores University. I'm on a journey to establish myself in the professional world and build a career in my chosen field. My academic journey has been marked by dedication and hard work, resulting in the achievement of a 2:1 grade, accredited by RICS.
I pride myself on being an entrepreneurial and self-motivated individual. Throughout my educational journey, I've honed my problem-solving skills, particularly in surveying-related challenges, such as planning applications and building regulations. My ability to think critically and tackle complex issues has been cultivated through case studies and project briefs.
One of my significant accomplishments is my participation in the Duke of Edinburgh Award Scheme, where I successfully completed the bronze, silver, and gold levels, reflecting my commitment and determination. Additionally, I hold three Google Career certificates in digital marketing and e-commerce, showcasing my continuous pursuit of knowledge and expertise.
In the sports arena, I'm not just a Quantity Surveyor; I'm also a qualified Football Association referee, and I've been an integral part of successful rugby teams. My involvement with Mansfield RC, especially our Under 16s team's victory in the NDL cup, is a testament to my teamwork and leadership abilities.
Outside of academics and sports, I'm a young entrepreneur with a keen eye for business opportunities. I started my T-shirt printing business, 'ShopLikeBreezy,' which has already seen success with over 500 T-shirts and hoodies sold across multiple platforms. I'm also part of the 'LJMU Founders Project,' where I have the opportunity to present my business concepts and receive grants if successful.
I'm passionate about staying active and fit, which is why I regularly engage in activities like running, hitting the gym, and boxing. Music is another love of mine; I enjoy attending concerts and even create my own music using music software when I find the time.
My diverse work experience, from construction recruitment to serving VIP customers at Chester Racecourse, has equipped me with strong communication and interpersonal skills. I've also worked as a bar staff member and a sales assistant, demonstrating my ability to provide excellent customer service and make recommendations effectively.
I've always been open to learning and research, evident in my final year dissertation exploring sustainable procurement in the UK construction sector. I take pride in my attention to detail and dedication to gathering and evaluating information effectively.
In summary, I am a dedicated, results-oriented individual with a wide range of skills, from problem-solving and surveying to entrepreneurship and customer service. I'm excited about the opportunities that lie ahead in my professional journey and am eager to contribute my skills and passion to any endeavor I undertake.
Experience
Temporary Construction Recruitment Role (June 2023)
Conducted a thorough 360-degree recruitment process.
Engaged with both clients and candidates to identify potential job openings in the Merseyside construction industry.
Utilized research and networking to identify local agencies and contractors in the area.
Part-time VIP Box Waiter (January 2023 - May 2023)
Provided food and beverage service to VIP customers at Chester Racecourse.
Effectively communicated with customers to understand their needs and offered recommendations.
Baa Bar Bar Staff (April 2021 – May 2021)
Worked as a bartender, preparing cocktails and serving drinks.
Engaged with customers to determine their preferences and needs, offering recommendations accordingly.
Part-time Sales Assistant at DW Sports (July 2018 - July 2020)
Offered attentive sales support and service to customers.
Effectively communicated with customers to identify their requirements and provided product recommendations.
Maintained stock displays to ensure a professional appearance.
Part-time Receptionist Administrator at Joseph Whitaker School Sports Centre (April 2019 - March 2020)
Welcomed guests with warmth and maintained a positive first impression.
Managed external calls, addressing inquiries and handling bookings.
Full-Time NHS Laundry Room Attendant at Nottingham City Hospital (March 2020 - August 2020)
Worked in a laundry factory, handling responsibilities during the height of the COVID-19 pandemic.
Work Placement in Quantity Surveying at Robin Hood Consulting Limited (July 2019)
Conducted measurements from architectural drawings and calculated material quantities.
Participated in client meetings alongside experienced professionals to understand project requirements.
Gained insights into the legal aspects of quantity surveying through contract discussions with David Lloyd.
Education
Education
2023
RICS Accredited Bachelor of Science Quantity Surveying
Liverpool John Moores University, Liverpool 
2:1
2020
A-Levels 
The Joseph Whitaker School, Mansfield, Nottinghamshire 
Maths (C)
Economics (B)
Media Studies (A*)
2018
GCSEs 
The Joseph Whitaker School, Mansfield, Nottinghamshire 
Maths (grade 7)
English language (grade 6)
English literature (grade 6)
Physics (grade 7)
Chemistry (grade 7)
Biology (grade 5)
Economics (B)
Resistant Material (A)
Professionals who compete with Tom
Professionals in the same Construction / Facilities sector as Tom Thornton
Professionals from different sectors near Mansfield, Mansfield District, Nottinghamshire
Other users who are called Tom
Jobs near Mansfield, Mansfield District, Nottinghamshire
---

Rockstar Games UK

Lincoln, United Kingdom

Permanent

At Rockstar Games, we create world-class entertainment experiences. · A career at Rockstar Games is about being part of a team working on some of the most creatively rewarding and ambitious projects t ...

---

Preci-Spark

Loughborough, United Kingdom

Permanent

£25,000 - £35,000 per year

*Inspector / Viewer on Nights*_Stability, growth and opportunity at Preci- Spark_ · Preci- Spark are looking to recruit Inspectors to join our busy and fastidious team in Loughborough. This role invol ...

---

Freedom Leisure

Matlock, United Kingdom

Part time

At Freedom Leisure we can offer a friendly working environment that brings lots of variety every day. · If you like talking to people, this is definitely the role for you. We understand that engaging ...