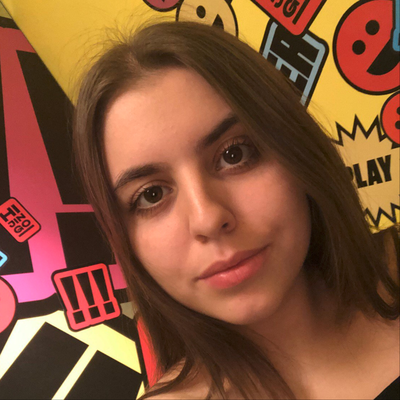 About Viola Lykova:
I am a seasoned Full Stack Developer who brings a diverse skill set and a passion for crafting cutting-edge digital solutions that transcend boundaries. With proficiency in C#, TypeScript, .NET, ASP.NET, and MVC, I am committed to delivering high-quality, scalable, and innovative software products.
Experience
With six years of expertise in JavaScript, TypeScript, and React, I've established yourself as an advanced front-end developer. Over the past year, I delved into C# and .NET, broadening my skill set to encompass server-side development. My journey reflects a progression from mastering React to seamlessly integrating it with back-end technologies, showcasing my prowess in full-stack development. Notably, my versatility extends to creating REST APIs for cross-platform solutions. My career is characterized by innovation, problem-solving acumen, and a commitment to staying abreast of the latest industry trends, positioning myself as a dynamic and well-rounded C# .NET TypeScript React Software Engineer.
Education
I have graduated from Queen Mary University of London
Professionals who compete with Viola
Professionals in the same Technology / Internet sector as Viola Lykova
Professionals from different sectors near London, Greater London
Jobs near London, Greater London
---

Anakin Seal Legal Recruitment

London, United Kingdom

This top 100 UK law firm is looking for a qualified solicitor or barrister to join its established inquests team focussing on healthcare sector clients. · This firm is independently recognised as a ma ...

---

Medstrom

united kingdom, United Kingdom

£18,000 - £25,000 per year

Logistics Porter · London, NW1 (Euston Road)Established in 2010, Medstrom are a market leading provider of medical devices services to the NHS and other caregiving facilities with a strong reputation ...

---

Hyatt Hotels Corporation

London, United Kingdom

Waiter/Host · Andaz Andaz Liverpool Street GB - ENG - LondonBars/Restaurants/OutletsHourly/Entry Level EmployeeFull-timeReq ID: LON005477Local Summary · Waiter / Host in Eastway Brasserie · Salar ...