1 year ago · 3 min. reading time · ~10 ·
5 Unconventional Ways To Promote Your Event Sponsors Better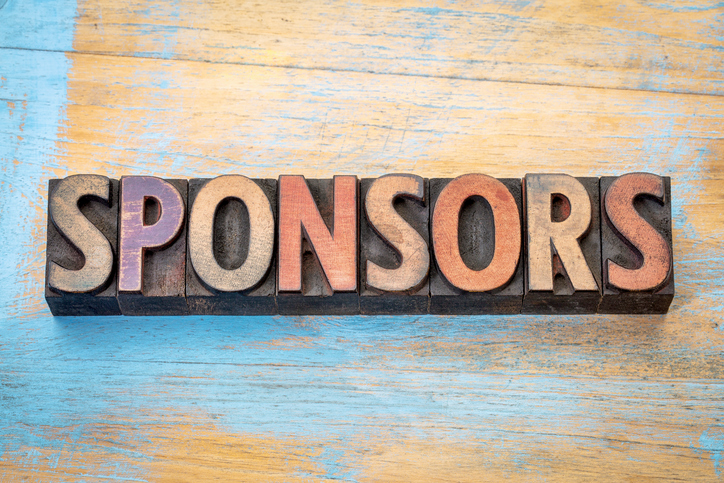 Let's agree that without the sponsors, your event wouldn't have taken off, that is why it becomes important to recognize them.  
More often than not, event organizers acknowledge the sponsors by using standard methods like having them listed on promotional flyers, emails, displays, and that's about it. But, building a strong relationship with your sponsors is crucial as it also has a powerful influence on your events.  Therefore, employing different, unique ways of doing it is non-negotiable. 
So, if you are wondering in what ways can you promote your event sponsors, read this blog till the end to find out and get going. 
Event Application
Advertising through apps has become a no-brainer. Most marketers employ this technique of marketing as a stable. But, it just doesn't end here, using it to promote your event and the sponsors creatively can be your best bet. 
Most of the participants maintain their schedules via apps. This presents forth an amazing opportunity to acknowledge your event sponsors without creating a hindrance in the users' experience. 
After opening the application, users are often greeted with quotes or buffering signs. Use this space to talk about your sponsors by displaying their logos, or maybe a quick quiz that can engage the users' attention and still significantly expose your sponsor!
Social Walls
 are becoming increasingly popular as a strategy to attract audience attention and keeping them engaged. 
A social wall is a unified presentation of branded and user-generated content aggregated from different social media channels. It is dynamic and keeps the user interested to know more about the brand. 
Displaying the list of your sponsors in a quirky manner to the audience is indeed an amazing way to promote them 
You can display their brand's name, message, your designed graphics, or club them while showcasing your event's schedule on the social wall can create an acknowledgment better than you think. 
Charging Points
Let's just agree most of the tech users are always running for charging stations. This could be your opportunity to talk about your sponsor. 
If it isn't work, people are generally looking out for refreshments while charging their gadgets. So, use the digital signage displays to not just promote your event but also your sponsors. It is sure to get attention from the audience. 
Moreover, if your sponsor caters to the IT industry, consider it as a boon for you can showcase branded information of the sponsor's business or maybe choose to offer some existing prizes in return for referrals. It will not only push the number of attendees but also greatly promote your sponsors. 
At Refreshment Booths
 Events generally take place all day long. Attendees would want to check in the refreshment stations to avail themselves of food or drinks. 
Collaborate with the booth organizers to display your event-related content, in which you can talk about your event sponsors too!
Play around uniqueness while acknowledging your sponsors. Name a signature dish or cocktails after them, or offer some discount on packages named after your sponsors catering in the food and beverage industry. 
If the name is such that it ignites the interest of your attendees, then they will most definitely spread the word about it. Moreover, it will be hitched in their memory for a longer period of time. Can there be any better way to thank your sponsors than by upscaling their reach? 
Anywhere On Digital Signage Displays
Depending upon your event type, you can leverage digital signage displays to promote your event. They are an effective way to fetch the attention of the masses. People might overlook a flyer, but chances are rare that they would ignore a display showing vibrant content. 
Use signage screens installed at sports turfs, malls, travel stations, museums, hotels, etc to spread the word about your sponsors and your event. 
Create appealing visuals that can ignite and hold the attention of your audience. Also, do not forget to make your digital signage screens look attractive by adding customizations to them.  Check out result-driven digital signage display tools like Taggbox Display to help you acknowledge your event sponsor better and help you build a futuristic relationship with them.
Over To You
If you want to be unique, you need to think out-of-the-box and not traditional. While adding sponsor information on invites, emails, and messages have their own importance, it is important to think differently for the ones that make your event possible and also help you build a better connect with the audience. 
Use these simple yet powerful ways in which you can acknowledge your sponsors better. The results will surely take you back!
You may be interested in these jobs
Found in: Ziprecruiter GB Test30 - 3 days ago

---

Elite Search Associates Limited

Easebourne

Job Description · Healthcare Assistant · Elderly Nursing Home in Easebourne, West Sussex · £10.00 - £10.15 per hour (day duty) · £12.00 - £12.15 per hour (night duty) · £15.00 - £15.15 per hour (overtime - day duty) · £17.00 - £17.15 per hour (overtime - night duty) · Elite Searc ...

Found in: Ziprecruiter GB Test30 - 3 days ago

---

Kloeckner Metals Uk

Stourton

Job Description · Kloeckner Metals UK is one of the leading metal stockholders and processing suppliers in the UK. We are renowned for supplying a diverse range of ferrous and non-ferrous products. Our extensive in-house processing portfolio in combination with our expertise enab ...

Found in: Talent UK - 4 days ago

---

Come work at a place where innovation and teamwork come together to support the most exciting missions in the world · What you'll do: · Deliver customer service and grooming services to customer that align with our brand promise. · Responsible for the welfare of all live animals ...