5 years ago · 4 min. reading time · 0 ·
6 Quick Steps to Effective Personal Development.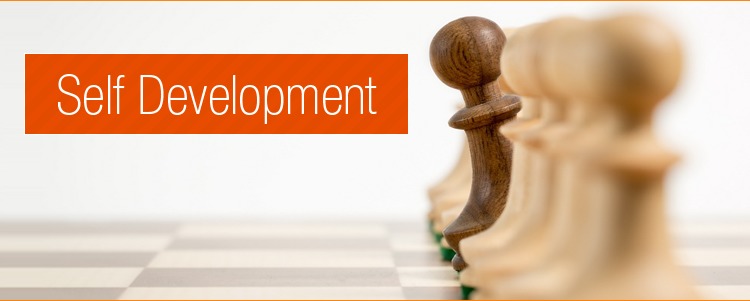 Introduction
Here, I talk through inexpensive, practical ways, to stay on- the – top of enterprise game, for the small business owner and self- employed. Many of whom, will not have the benefit of an HR department, to support and strategise their continual improvement; important to sustain all businesses and remain competitive. I explain some simple steps and methods, to prepare business aligned personal development activities. This plan can then be embedded, as part of day- to- day business operation, to forward plan and gain competitive advantage. It looks, first at the context, within which plans should be made; then the importance of personal development, before looking at how to critically assess development needs and engage in development activities.
"The starting point is having a clear vision & mission for the small business and owner, as a component, since the business & the owner are much more closely aligned, than the employee".
Author in Source Title
Vision
In fact it may well be that it is a personal goal that has led to the start of the business. So what is meant by vision? One way to look at it, is as imaginative insight or statesman like foresight. So getting this right, in form of a statement, helps set an agenda of progressive steps towards that vision. A vision statement also helps bring a vision to life. What is a Vision Statement? It can bee seen as a desired future state: the aspiration of the individual. Where do one wants to be, or wants to achieve. For example, a vision may be as simple as running a marathon, or more complex such as being recognised as among the best in your field of business. Often a vision needs to be underpinned by a mission. The 2 are closely related, with mission subsumed under the vision. The vision is the end state, the mission is the vehicle to get there.
Mission
Like vision, the mission needs to be properly articulated and written, to help bring it to life. So, what is meant by mission? This can be seen as a goal or task; vocation. The key feature of a written mission, is a statement of overriding purpose, in line with the values or expectations, of the individual, or business. In other words, a statement of general principles, to live, or run a business by. For example, on a personal level, keep fit and healthy; mission (hence run a marathon; vision), provide good services; mission (hence recognised as among the best in your field of business; vision).
Make an Assessment
Making an assessment is a simple, self scoring mechanism, for example out of 10, in terms of the current position against a mission and vision (that is, present state, versus purpose and future aim/ goal). The areas less well scored should be noted, for when it comes to designing a development plan. The vision and mission, once properly articulated, helps inform the personal development plan and activities. As a consequence all have to be specific.
How to Prepare a Vision Statement
First: Prioritise your future plans or goal, starting with what's most important. It maybe that priorities are in order of a time frame that is, one goal may take longer to achieve, than another. Hence the vision may change over time. It may also be in order of their urgency to your business. Second: make a list. Third : review what's been written.
How to Prepare your Mission Statement
First: take stock of the what, where and how of the current situation, specifically as it relates to work, business operations, personal life. Second: consider the practical running and purpose of the business. Third: review what's been written.
Achieving the Mission and Vision Statement:
Some key things to note are: business management - a requisite, is setting guidelines on attaining and maintaining the mission statement, in daily tasks and activities. Policies and procedures have a role here, even if only self- employed/ freelance. It is ' The How' so its important to set realistic goals & follow these step- by- step in terms of service delivery, or product quality. Some personal attributes required are, determination, self –awareness, honesty, self- motivation, on- going learning, access to information. The mission statement should constantly point towards the realisation of the vision statement and be the stepping stone to it.
Making a Decision on Personal Development Activity
Once the vision and mission is clear and stated, a personal development activity can be implemented. For small businesses and self - employed, the stress is on activity rather than plan. With less complex structures than large corporate organizations, the advantage of little, or no bureaucracy, means plan and activity could almost be seamless. Personal development is very important to the overall accomplishment of both the vision and mission. The business environment is constantly evolving, challenging and competitive, hence 'being in the know' is key to successfully driving a small business, towards its vision. This is where learning and development come into the fore. Some things to note, when striving to excel are: Vision & Mission Statement. Business Goals. Commitments and Responsibilities. Personal Preferences. SMART - a mnemonic meaning: Specific, Measurable, Achievable, Realistic, Time bound.
The Importance of Personal Development.
Development means learning new methods, insights and access, to continually keep abreast of a dynamic marketplace. With information technology, the opportunities are almost limitless and its a buyers market, as a result. Learning through formal courses, whether via classroom, distance or electronic methods, particularly if accredited, helps: validate skills & competences, engendering customer/client confidence. Validated courses helps gain respect and recognition for your work & knowledge, among peers and professional colleagues. It increases the competence, to deliver better business services and remain at the cutting edge of a business sector. Informal activities include; activity groups, books & journals, networking, mentors, voluntary work (particularly good, to gain experience and referencing a client base, when staring up). On deciding the route, life- work, balance needs to be considered.
Summary
Personal development for the small business owner, should be seen as action plans to help attain business goals. They help set a realistic agenda, for the attainment of development activities, for both the individual and business. Personal development plans, provide a way of coordinating, monitoring and mapping personal development needs, for the attainment of mission and vision statements.
"
You may be interested in these jobs
Found in: CV Library UK* - 6 days ago

---

CV-Library

Luton

Temporary

Role: · Social Worker · Department: · Public Health & Wellbeing · Connect2Luton are excited to recruit a Social Worker on behalf of Luton Borough Council within their Public Health & Wellbeing department. · Main purpose of position: · The Adult Social Care Division exists to prom ...

Found in: Jooble GB - 6 days ago

---

VIQU

Biggin Hill, Greater London

Temporary

Dynamics 365 / D365 Specialist (SRD31) Overview · Reference · SRD31 · Salary · £600 - £650/day + inside IR35 · Job Location · - United Kingdom -- England -- Greater London -- Biggin Hill · Job Type · Contract · Posted · Monday, November 14, 2022 · Dynamics 365 / D365 Specialist ...

Found in: Jooble GB - 6 days ago

---

Bolton NHS Foundation Trust

Bolton, Greater Manchester

Part-time

Part-time 5 PA's per week. Permanent post. Applications are invited for the post of a part time Specialist Dentist in Oral Surgery at the Royal Bolton Hospital. · You will be based in the Oral & Maxillofacial Surgery Department alongside our existing team of experienced and motiv ...