5 years ago · 2 min. reading time · ~10 ·
DILEMMA
Dilemma.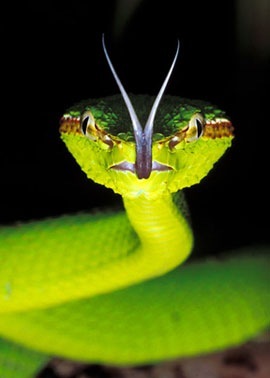 It's a delicious word; one I keep repeating. I find myself rolling it 'round my mouth until my tongue splits like a serpent. Why is that? It's a two-tined word.
'1520s, from Late Latin dilemma, from Greek dilemma "double proposition," a technical term in rhetoric, from di- "two" + lemma "premise, anything received or taken," from root of lambanein "to take" (see lemma). It should be used only of situations where someone is forced to choose between two alternatives, both unfavorable to him. But even logicians disagree on whether certain situations are dilemmas or mere syllogisms.'      Courtesy of etymonline.com 
So, as my first offering on my own bleedin' hive, I'd like to talk about Moral dilemma and Ethical dilemma; is there a difference? Some would say yes and some will make the distinction between morals and ethics are 'one (morals), children are taught, the other one (ethics), is what adults draws upon'. Two fascinating articles take a different vantage point. University Of New York talks of the derivation of both words, and University of Alberta, CA tackles the slight, but important differences between each.
Either way, it is a question of philosophical approach as well as being one's conscious guide; one's 'Jiminy Cricket'!
If anyone has not read the book or seen the movie, 'Sophie's Choice' is an example of extreme dilemma that has probably been repeated in real life a billion times over. So just to avoid confusion, I'm not talking the other end, like a FB message that says 'shall I have cream or milk with my coffee today…'
No matter how you want to split your hairs, these dilemmas are part of everyday life. They are the basis for debate; a good a healthy controlled exchange, and (no matter how insignificant, it's probably the most important) - the basis for teaching your children both manners and how to behave.
That established, allow me to bring forth a dilemma…I have millions, but this is more 'current', and I have to clean up a bit of a mess I was unintentionally culpable in.
The irony is not lost on me that while our global leaders are 'swingin' dicks' (apologies AGAIN
Susan 🐝 Rooks, the Grammar Goddess
!), 
there has been some of the same happening here, on Bebee…I'm overwrought, and in defese (I'm actually shuddering) of LI, I NEVER had these sort of 'to-do's' there. What I do find curious on a superior social/business platform such as this and LI, is just how far the males will go. They are not unscathed by it; they just pretend to be. The women are far too savvy to play, except maybe
Deb 🐝 Helfrich
 and Deb 🐝 Helfrich - balls of steel. 
Rather hoping its good sense and not actually 'vulnerability'…because it only takes a couple of bulls…… my jury of one is out on that one! Despite my unwavering support for the one I supported (that loyalty hasn't and won't change), I'm left with the feeling of compromising my moralities – how culpable was I that things grew to redonkulous proportions? There are both men and women here
 who will NOT play - they have my admiration
when
they also have the kudos; let's stick to the wimmin:
Deb 🐝 Helfrich
,
Cyndi wilkins
,
Franci🐝Eugenia Hoffman, beBee Brand Ambassador
, Deb 🐝 Helfrich,
Joanne Gardocki
,
Lisa 🐝 Gallagher
,
Liesbeth Leysen, MSc. Brand Ambassador beBee, Inc.
,
Franci🐝Eugenia Hoffman, beBee Brand Ambassador
. Just a few that negotiate or not, in a massively skillful environment. What it tells me is that things have not changed that much, but where they have......it's HUGE!
Taking sides is costly – no matter the purest of reasons. Like supporting your candidate REGARDLESS of your belief in their rightness, it is expensive and you become labled. I don't regret my support, but I recognise the cost.
Thus, my question for today: how far are you willing to go to support someone you admire and trust on Social/business media? What does it cost you in terms of dilemma?
For you
Joyce 🐝 Bowen Brand Ambassador @ beBee
 - the Queen Bee of takin' no shite!
How'ya like them apples, Sara Jacobovici :)
"
You may be interested in these jobs
Found in: Adzuna GB Premium - 3 days ago

---

Salary: · up to £24,000 per annum (FTE) · Contract type: · Part-time (18.75 hours), fixed term until 31/08/23 · Location: · Liverpool John Moores University International Study Centre – this is a face-to-face role · JOB OVERVIEWHere at LJMU International Study Centre, we pride ou ...

Found in: beBee S2 UK - 1 day ago

---

Rise Technical Recruitment Limited

Oxford

Full time

Heat Pump Engineer (Installation) Oxford £30,000-£40,000 + Vehicle + Training + Progression + Pension + Holidays + MoreAre you a well experienced heating engineer who is looking for the chance to build a career in the renewable energy industry?Do you want to join a well establish ...

Found in: Jooble GB - 2 days ago

---

Welcome Break

Derby, Derbyshire

Full-time

Guest Service Assistant - Welcome Break Days Inn Derby A50 Westbound DE72 2WW · Immediate starts and full-time or part-time & seasonal flexible positions available up to £9.90ph · Fantastic benefits and discounts, free parking & great career opportunities · Are you a frie ...