Killin' it...trying to!
I'm mad. Mad as all hell at Parkinson's Disease; the adversary that has usurped my husband and become the most powerful, lively and needy entity in what is now our marriage ménage à trois. It was never welcomed and yet it won't leave. It never sleeps and its appetite for cruelty both tortuous and indignant is insatiable. To me, this 'thing' that invades my husband is a parasitic twin of utter indifference as it seeks to suck the life out of my exhausted husband. So immense a reach has this nemesis that I have to stand back and marvel on occasion at just the sheer magnitude of chaos it wreaks!
Here's where I pause, for we have been BLESSED; in 2012 my hubby has DBS a la Boston Scientific's Vercise, with a walloping 25-year+ battery in the tiny IPG. Knowing what I know now - as mad as I am now, without that (specifically, without that BSC technology) life would be completely unbearable now. Have a look: 
So far as 'treatments' or tools go, DBS is the best. Levodopa or L-Dopa is the necessary evil (it's also the only real pharma of note since Surgeon & Apothecary (Chemist to you and I) James Parkinson's discovery over 200 years ago - that's how , and DBS takes over enough of the motor-function control to allow for a huge reduction in L-Dopa intake; that means no Dyskinesia: that is the side effect of essentially increased L-Dopa because it has to cross the BBB - could go on forever, but I won't. 
The most fantabulous thing in the US to have happened in the past 30 years or so is that the kingpin has had a reckoning for their less than stellar reputation.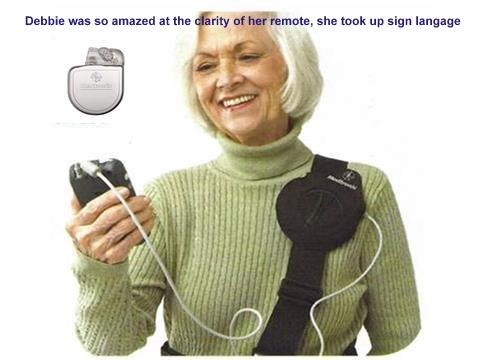 Some others were....a riot to us...if you knew hieroglyphics. Even the patient's Neurologists took over the programming (not that they always knew universal symbols better) on the ground of: A. the patient is or may be an idiot. B. the doctor makes more money. A mere 5 years ago [in the US], it was a 3-year replaceable battery. I'm sure they may have made it to 4 ot 5, but hey: 80% of the initial implantation...? Lobbyists to corporate knew a good thing when they saw if and man....did they fight. For the patients of DBS in America, they had no hope. Finding a good programmer, much less getting their insurance to pay was neigh-on impossible. They wrote to me in fear that their names would get out and they'd be blacklisted.
Boston Scientific's Vercise has recently gained FDA approval. From what I knew then, they were forced to build an 8-year renewable battery; something they never had a need for, to 'even' out the market. Dunno if it's still the case....

This is a mere 13 seconds of dyskinesia: https://youtu.be/b5J87SzbQeM. I would watch my hubby roil off his chair, off his bed….stopped by the DBS. Even after 6 years, he's pretty much at half his L-Dopa intake...the only pharmaceutics that has any meaningful help in PD, and that means very little dyskinesia. Just so we're clear: it's toxic. It has to be mixed with other compounds so it doesn't kill us right away. Fun!
But, in the last end of 20 years, Pete's PD has advanced to include his autonomic systems. Those are the ones that run pretty much everything outside a mere slap in the face; balls to breathing.
Admittedly, before L-Dopa and before DBS, a Parkinson's sufferer would usually starve or choke to death or succumb to pneumonia by his stage. Now, they suffer for so much longer - yippee! No amount of anticipation, preparation or readiness on my ever-vigilant part will ever be enough to get the jump on this terror. Lords knows I try. But one thing I DO know; when my hubby breathes his last, it will be a relief. His tormentor will die with him and Pete'll be happy.

You wouldn't let your beloved pet suffer so…..
By nature, I am a writer (of sorts). As a medical brat, I've been writing about this disease and more for many years; not as a 'advocate' ...as an ACTIVIST. I don't do pretty and I don't do the cure-all crap like  exercise/CoQ10/snake-oil/positive-thinking etc. Been there and spent the money. But I do pester my cerebral and intellectual betters - Neuroscience to R&D to Innovation - to make myself accountable for truth. Being a dragon does not give me the right to be wrong!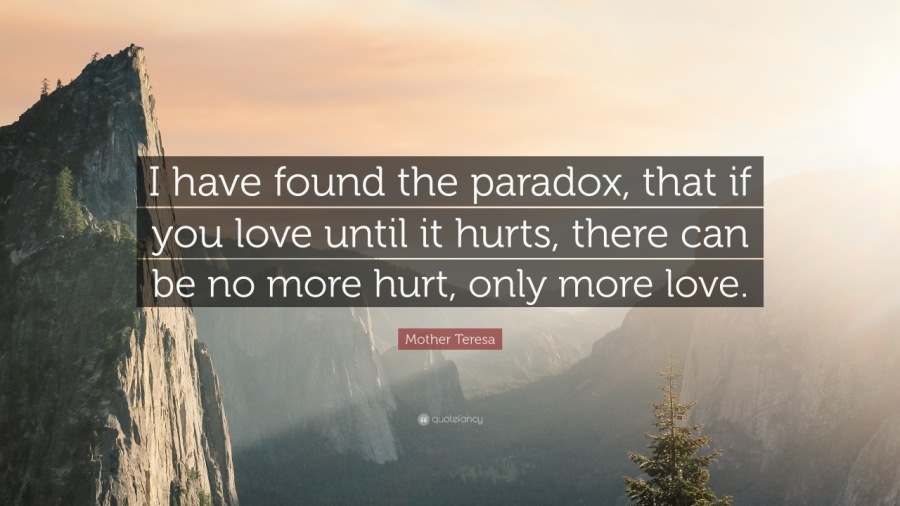 Here's where secretive innovation and collaboration separate.... we have to brain-storm to get what has already been achieved by SBMT & dudes like Dr. Babak to open our minds to work the problem of neurodegenerative. Here's Doc Babak & Stephen Hawkin:

Because even as a complimentary-medical-brat, I DO trust science; specifically COLLABORATIVE science.  My dad kept 12 good men in his closet...that doesn't work even if
you
knew what I was talking about! Tsk...such is life….
Delve into my volatile world of morbidity, morality, ethics, life and death. Oh, and Parkinson's disease....coming your way real
soon
if we don't stop it.
Dr. Babak Kateb and his fellas; I've been enthralled by for years. We've had many a conversation (and I'm most grateful for his TIME!). 
Founding Chairman of the Board of SBMT and Brain Mapping Foundation, Scientific Director of SBMT and Brain Mapping Foundation, Director of National Center for Nano-Bio-Electronics, Director of Brain Technology and Innovation Park (BTIP), CEO of Smart Microscopy Inc. And one whole helluva lot more.
If we want a chance, both myself and Dr. Babak want COLLABORATION; not the normal secretiveness indicative of patents, innovation and R&D.

For a worthy openness: http://www.worldbrainmapping.org/ and https://worldbrainmappingtv.com/
You may be interested in these jobs
Found in: Jooble GB - 3 days ago

---

Academics Ltd

London

Full time

Year 6 Teacher – Primary School – Ealing Are you an experienced Primary Teacher or a NQT seeking a new, exceptional role in January 2023? · Are you an energetic and ambitious KS2 Teacher looking to work with an impeccably behaved Year 6 class? · Would you be interested in a role ...

Found in: Talent UK - 3 days ago

---

Job Description · Role Designation- Lead Consultant / Principal Consultant · Location · London UKCompensation · CompetitiveTechnical & Professional requirements · Responsible for leading and executing Lean Six Sigma initiatives for clients across geographies. · Ability to drive ...

Found in: Talent UK - 3 days ago

---

Menzies Distribution

Dunoon

Type Permanent - Full time

COLLECTION & DELIVERY DRIVER · Dunoon, PA23 · Menzies Distribution are looking for a Collections and Delivery Driver to join our team. You'll be working on behalf of Menzies Distribution Limited and its customers. Providing a first class service with our team in Dunoon, this r ...