5 years ago · 1 min. reading time · 0 ·
The Teachings of Don Juan - your path.....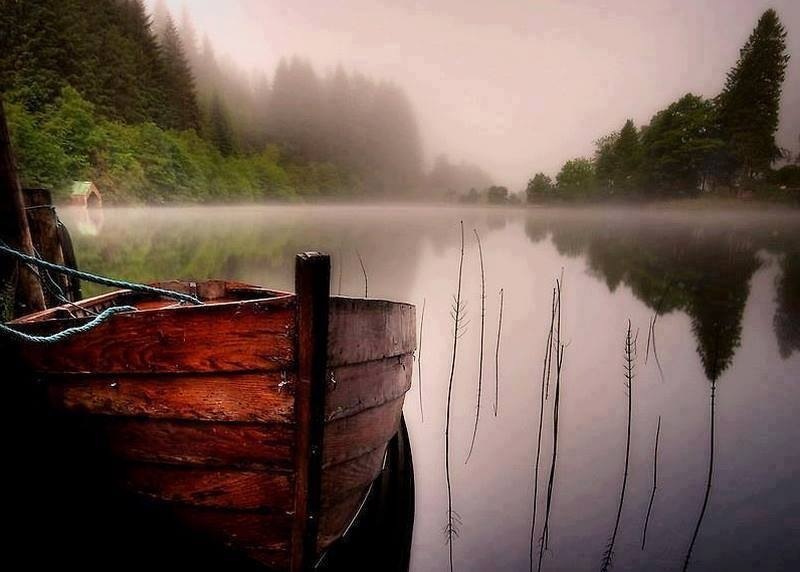 Anything is one of a million paths. Therefore you must always keep in mind that a path is only a path; if you feel you should not follow it, you must not stay with it under any conditions. To have such clarity you must lead a disciplined life. Only then will you know that any path is only a path and there is no affront, to oneself or to others, in dropping it if that is what your heart tells you to do. But your decision to keep on the path or to leave it must be free of fear or ambition. I warn you. Look at every path closely and deliberately. Try it as many times as you think necessary.

This question is one that only a very old man asks. Does this path have a heart? All paths are the same: they lead nowhere. They are paths going through the bush, or into the bush. In my own life I could say I have traversed long long paths, but I am not anywhere. Does this path have a heart? If it does, the path is good; if it doesn't, it is of no use. Both paths lead nowhere; but one has a heart, the other doesn't. One makes for a joyful journey; as long as you follow it, you are one with it. The other will make you curse your life. One makes you strong; the other weakens you.
Before you embark on any path ask the question: Does this path have a heart? If the answer is no, you will know it, and then you must choose another path. The trouble is nobody asks the question; and when a man finally realizes that he has taken a path without a heart, the path is ready to kill him. At that point very few men can stop to deliberate, and leave the path. A path without a heart is never enjoyable. You have to work hard even to take it. On the other hand, a path with heart is easy; it does not make you work at liking it."
― Carlos Castaneda, The Teachings of Don Juan: A Yaqui Way of Knowledge
Ali 🐝 Anani, Brand Ambassador @beBee
"
You may be interested in these jobs
Found in: beBee S2 UK - 12 hours ago

---

Little Ones (UK) Ltd

London

Full time

Spanish speaking Nanny Housekeeper - A Spanish speaking nanny housekeeper is needed by a lovely family based in Bromley to help look after their two school aged children whilst maintaining the overall upkeep of their home. · They also have a happy and healthy baby, no care will b ...

Found in: Jooble GB - 3 days ago

---

NHS Jobs

Sunderland, Tyne and Wear

Full-time

An opportunity · has become available for an enthusiastic paediatric doctor, who wants to · acquire work experience in Neonatology in a busy district general hospital. · South Tyneside and Sunderland NHS Foundation Trust is looking to recruit a · motivated and passionate doctor w ...

Found in: Jooble GB - 2 days ago

---

FRS

Hassocks, West Sussex

Position: Pastoral Administrator and Relief Receptionist – Term Time Only · Salary: £15,871 per annum term time only. This is the actual salary you'd earn plus excellent company staff benefits · Location: Hassocks, West Sussex · Hours: Monday – Friday 09:00 – 16:30, school term t ...