5 years ago · 5 min. reading time · 0 ·
What can we learn from Darwin in today's technological world?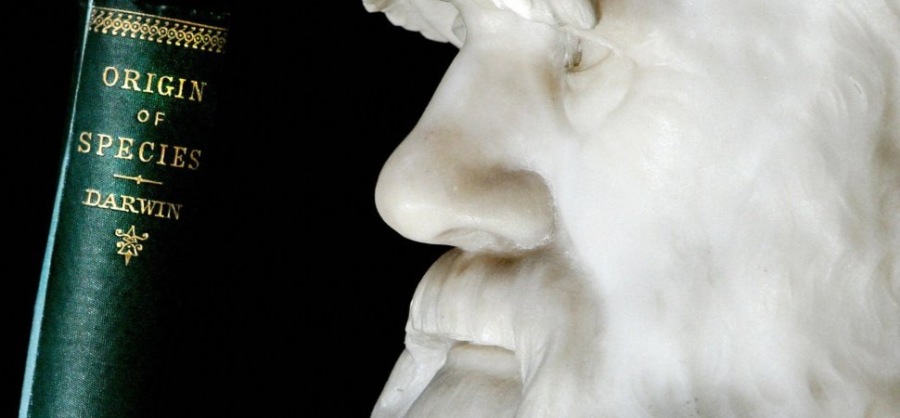 Charles Darwin was born on February 12, 1809. The world he was born into would be entirely unrecognisable to us today. Bicycles had yet to be invented, steam engines were just beginning to appear, and slavery was commonly practiced in both England and the United States. During the course of his lifetime, Darwin saw the world around him change enormously, but arguably the most significant change came from his own ideas. Darwin's theory evolution of natural selection, altered the ways we think about almost every aspect of life.

While Darwin's theory was ground breaking, shocking, and tremendously illuminating during his lifetime, what can it mean for us today? With all the time that has passed since Darwin's birth, is there anything we can still learn from him? In the pursuit of science and everyday life, there are countless ways Darwin's words still ring true today.
I recently watched a film called 'Concussion', which triggered the thoughts behind this blog. Starring Will Smith as Dr. Bennet Omalu, a Nigerian-born pathologist who brought the issue of brain damage in retired NFL players to the forefront, Concussion is the sort of underdog-stares-down-corporate-behemoth feature that reliably manages to stir up some awards buzz.
The true-life story began unfolding in September 2002 when Omalu, then with the Allegheny County coroner's office in Pittsburgh, Pennsylvania, was assigned to perform an autopsy on the body of Mike Webster. Known as "Iron Mike," Webster was a beloved former Pro Bowler with Pittsburgh Steelers, the anchor of a front line that helped the team win four Super Bowls. However, his mental health deteriorated to the point where he was ranting at strangers and zapping himself with a Taser gun, until his death from a heart attack at age 50.
But what else can you, entrepreneur, business leader or individual learn from Charles Darwin?

Use the power of observation. Many people are so busy making decisions, analysing problems and seeking answers that they pay no attention to simply observing. Darwin, on the other hand, spent much of his career observing. He spent six years, for example, dissecting and describing in eye-watering detail the structure of barnacles!
If you are observing you cannot be analysing, and vice versa, and it was Darwin's observations that formed the basis of his idea that changed the world. His five years on the Beagle trip, for example, involved him taking thousands of samples of various species.
Observation requires getting out there, suspending your beliefs and simply taking note. It cannot be done from behind a desk through reports.
How much time do you spend on the front-line observing your team or your customers rather than analysing second or third-hand data?
Looking to the past for innovation breakthroughs. Darwin was not the first person to have thought of the concept for evolution: he was not even the first person in his own family to have the idea! His grandfather, Erasmus Darwin, had promulgated the idea that all animals had a common origin before Charles was born.
Similarly you can see the process of recombining ideas in other major breakthroughs and innovations. For example, Lou Gerstener refocused IBM away from hardware to service and consultancy support by connecting his prior (negative) experience as an IBM customer with his McKinsey consultancy experience and with the existence of a highly-active sales support unit within the company. This change in strategic direction transformed IBM from a company delivering record losses in the early 1990's to multi-billion dollar profits by the end of the century.
What are you doing to make new connections that lead to new, breakthrough concepts?
You can only change the world through action, not thinking. Darwin sat on his theory for 17 years before he published 'On The Origin Of The Species'. He held back publication in order to ensure that he had irrevocable evidence to support his theory (hence his interest in barnacles!). Darwin's hand was only forced when a rival publication was developed and his desire to be seen as the originator of the idea of evolution overcame his need to be 100% certain of his ideas.
Likewise, taking action and prudent risks is the cornerstone of business growth and an offensive, rather than defensive strategy, is critical for ongoing survival and success. For example, Gillette has established market leadership by a stream of innovations that make their existing ranges obsolete. As a senior Gillette executive once said, "We have never launched a major new product without having its successor in development. You have to steer the market."
In summary, the miraculous discoveries upon Darwin's ideas established a philosophy by introducing the time factor, by demonstrating the importance of chance and contingency, and by showing that theories in evolution are based on a set of new principles that influence the thinking of every person in the living world, through evolution, can be explained without recourse to supernaturalism; essentialism or typology, and possibly one of the most important facts is that we must adopt population thinking, in which all individuals are unique with a belief and a can do attitude.
One of Darwin's most famous quotes:
"It is not the strongest of the species that survives, nor the most intelligent that survives. It is the one that is most adaptable to change."
""
You may be interested in these jobs
Found in: Talent UK - 3 days ago

---

Protocol Education

Newcastle upon Tyne

Full time

Teaching Assistant- Full Time Role: · Have you recently graduated and looking for your next challenge? Do you have previous experience working with children? Or are you looking for experience to move into your chosen field? Whether you have a degree in Psychology, Sociology, Edu ...

Found in: Jooble GB - 6 days ago

---

Bubble CiTea

Staines-upon-Thames, Surrey

Full time

JOIN USBUBBLE CITEA is a locally renowned bubble tea brand. We are looking for great members to join our bubble tea family to delivering an amazing experience for our customers. People first is one of our values, customers and employees are very important to us. We focus on caree ...

Found in: Talent UK - 3 days ago

---

Tax · We help our clients stay ahead of changes that impact their businesses, navigating complexity and risk. We deliver deep tax technical, people and legal expertise, while providing the critical context to make informed and compliant decisions. With clients ranging from multin ...