5 years ago · 2 min. reading time · ~10 ·
What do we define as normal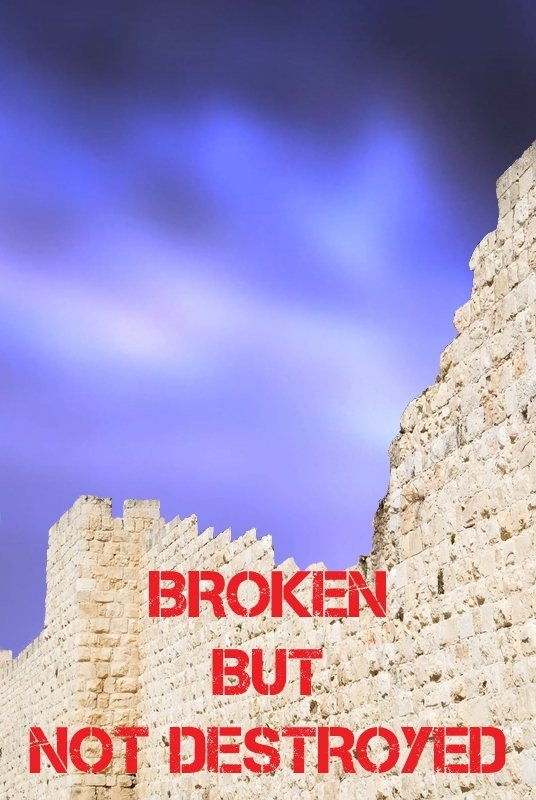 My grandmother once shot my father's eye out from 500 feet. Naturally, my father would tell you it was a fragment that ricocheted off something or other while he was doing something valiant; that's what caused the loss of his eye. He would never admit to being shot, from that distance, from a woman; from a tiny black-clad veiled woman with a shotgun from her porch to the property line. She didn't like Catholics apparently, which was rich given that she was a two-third Blackfoot Indian who survived her white husband by 30 years at the time. Her husband may once have been Protestant, but the sole time she darkened a church door was to kick his sheet-wrapped body off her wagon-bed onto their steps after a very brave preacher dared to send a message with the sheriff appealing to her to hand him over (she'd kept him cold in the basement where he had actually died of natural old age) for a 'proper' funeral. That would turn out to be her one act of loving kindness to a man that had stole her anyhoo.
Gotta say, that's both true and untrue - that actual details are really irrelevant. Like most of life as we see it, it's a perspective. So what's the difference between truth and perspective? Not one helluva lot, so far as I can see. Even if 90% of the above is true, how pivotal is the other 10%? Most us thirty-plus don't worry about this too much...it's forgivable. Or, it's a story.
Don't matter. What I'm really trying to say is (1) I'm new here. and (2) I am leery of what I read. Sure I write, sure I have some brain-pops of my own. But I am concerned. Maybe overly cautious of other's motives. I need to say IMMEDIATELY that I am equally cautious of my own. Why? Because I 'suspect' I'm not like most of you - either driven to (oh so beautifully) share because you are behove to open up, or because you're actually sane and feel in control of your faculties, life, loves and work. I'm none, but I'm a survivor. One doesn't necessitate the other.
I suppose what I'm getting at (how would I know?) is that love - something I read on a popular post - Ani Anali -  is not a 'choice', it's a verification. Love is courage, un-applauded, unseen, unrequited. It's rather unconscious. I would so....like to have love in a way that 'un-gimped' others have, but I don't. Doesn't stop me from loving.
I wouldn't mind being Ali - to know what he knows, to see through such clear eyes, to have his intelligence. But that ain't me. Don't get me wrong: we need people like him - like you. I guess we need less like me...where's the fun in that?
You may be interested in these jobs
Found in: beBee S2 UK - 3 days ago

---

Logistic People

Bristol

Full time

Logistics People are looking for HGV Class 1 Drivers to join our team. · Location: Bristol · Working Hours: Various Shifts Available · Pay rate: £13.54 - £15.33 P/hr · Logistics People are currently recruiting HGV Class 1 Drivers to join our Team in Bristol Based at our Culina ...

Found in: beBee S2 UK - 6 days ago

---

OLG Recruitment

Chelmsford

["FULL_TIME"]

Finance Team Manager - Income Collection · Permanent, Full Time · Up to £44,165 per annum · Hybrid Role - within commuting distance of Chelmsford · Job Purpose · The Finance Team Manager (Income Collection) will lead and drive the team delivery of specific tasks in line with the ...

Found in: Jooble GB - 23 hours ago

---

Workchain

London

Temporary

HGV Class 2 HIAB Driver required for a position with our well-established client in Clapham.The Role: · We are recruiting for a temporary to permanent Class 2 HIAB Driver in the Clapham area. The work starts immediately and involves drops to construction sites and residential are ...