When walkabouts go wrong: Part Uno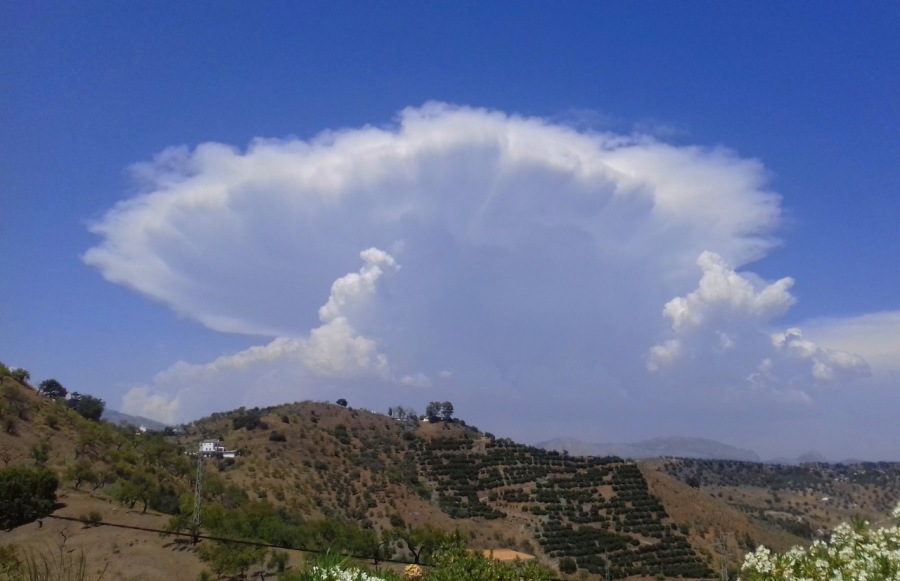 Phew...that walkabout is gonna go right up there with my more 'DANGER : do not repeat' ones. 
A couple that we know (not well...acquainted; old friends of a sibling that none of us had seen for 9+ years) asked us if we'd like to swap abodes for a couple months. Her husband needed a thorough looking at. A truly sweet and adorable man, he had all the signs of dementia for a while now; she wanted to know which type and explore their options. They have a lovely villa; we have a crappy flat.  Cheap too, via the budget-fare airlines, and less that 3 hours flying. I thought it would be a great change, especially for my hubby, now 18-years into Parkinson's. It would also be a great break for me; time to get on with some arty stuff I hadn't got 'round to. To me, the best bit would be the quiet we knew she lived in Southern Spain, away from the maddening crowd so to speak...what's to decide?
I asked (and emailed) a LOT of questions; Pete's (hubby) safety being paramount! May have mentioned this before, but he's 6'4'' (now 3'') and ain't exactly a smurf; manoeuvring him is a statistical field op all in itself. I'm 5'6'' (probably 5.2 by now) and a good third lighter then he. I can't afford an injury, so my onus is to make sure he avoids one at all cost. That's the thing with Parkinson's; at his more advanced stage it's rather like trying to stop a speeding bullet without the costume. But the great thing about Pete is his stoic optimism. Caveat: Yes, I've often thought that was his 'primary' disease, but bloody thankful for now!
Most of our questions to this lady-of-dementia-hubby...I'll call her Che; were answered...eh....somewhat. She's known for her were.... ¿cómo se dice?....vague and care-free-ness. Ambiguous, would in hindsight be a better word. I needed pics of inside/outside 'Casa de la Aspira' and many other answers before we could make the final decision. She insisted it was 'wonderful, beautiful, safe...' and I trusted her assessment in part because she was a paid carer (care-giver) of the elderly and/or infirmed [what? fecking spell-checker...it's a word!].  Che used to be a medical-practise manager her in the UK and great friend to the GP (MD) that had finally cracked the mystery of my own diagnosis, so I ass-umed she'd understand ...some of the disease she dealt with...? As I mentioned, we'd not been in contact in any regular way for 9+ years.
Time marches quickly in decisions and I knew we were both brokers for our hubbys, so I met her once alone, exchanged some deets and then she paid one visit to our flat once with her hubby and once alone (but with Pete there too). She was so eager to book tickets and I really felt for her plight as well as our own. She wanted to book flights right then and there, and we felt (even though we hadn't the money then...) her desperation, so it was booked in her name and we paid her back the next day. It was done.
I'm not gonna make this any longer..if anyone reads it, I'm blessed, because I missed out on so many others honey-pots, it'll take me a year to catch up!
Oh, the pic at top; I took.  It was a sign of unspent energy that would be a portent in so many ways! We hit Spain the day before the 
Thanks for listening...am...reading!
We were about here: when they suffered degrees of 100F. I'm used to FLA - that's a breeze.......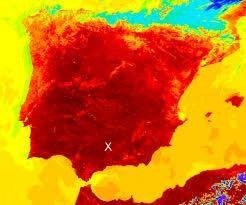 ""
You may be interested in these jobs
---

The Standard London

Central London, South East, United Kingdom

We're looking for you London · Sous Chef, Decimo · Full Time · 4 Days Week · 45 Hours per week [Tuesday - Saturday with fixed days off - Sunday & Monday + 1 other day] · Temporary accommodation av ...

---

Work Place Doctors

East Anglia, United Kingdom

Temporary

Post CCT ST7+ NHS Consultant Surgery Oral & Maxillofacial East Anglia United Kingdom via Workplace Doctors on a fixed term/ permanent basis. · * · * · *CESR / CCT or Post CCT (within 6 month of job of ...

---

ENL Legal Recruitment

Suffolk, United Kingdom

Job Details · Corporate Education Solicitor, 6+ PQE, Suffolk, £Excellent + Benefits. You will be responsible for covering the broad remit of corporate and commercial matters on behalf of the educatio ...