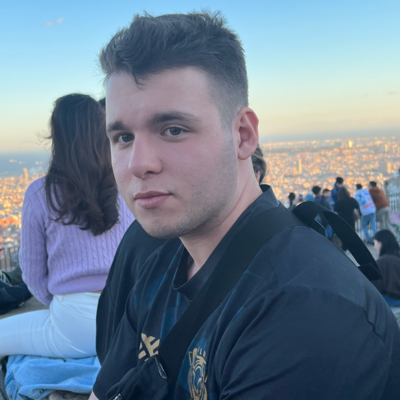 Services provided £15

/ hour
Arts / Entertainment / Publishing (6)
Video Editing - Video Editor
Artist
Commercial Photography - Photographer
Adobe Creative Suite Experts
Digital Artists
Adobe Photoshop Experts

Construction / Facilities (1)
Mural Artists

Tourism / Travel / Hospitality (5)
Wedding and Event Videography
Baby Photographers
Business Photographers
Photographers And Videographer
Video Editors

Technology / Internet (1)
Adobe Premiere

Education / Training (1)
Adobe Photoshop Training

About Antonio Rev:
I'm a 20 year old artist, photographer, videographer, painter and creative director. I'm experienced with the adobe suite and all creative softwares for more than 7 years, I've worked on countless projects for big names before such as Josiah brooks, converse, Nic D and so on…
Experience
At only 20 I've worked with the creative adobe suite for more than 7 years. I've worked creatively for some of the biggest names in the industry such as Nic D (singer), Converse, Josiah Brooks..etc 
I've been in the world of social media sharing my art, videos and photos, growing a following of thousands of people across tiktok, youtube and instagram. This has lead me onto designing and releasing my own clothing brand, all marketed by myself.
I've done professional baby photography and videography in London, all filmed and edited by myself
Education
Business studies, History & Core subjects at GCSEs in Bishop Stopfords in London
Media studies, photography and Spanish A-Levels at the Chauncy School in Ware and Simon Balle in hertford.
2nd year Animation & Illustration at Cambridge school of arts