1 year ago · 3 min. reading time · ~10 ·
Hell In Paradise
A Day Dream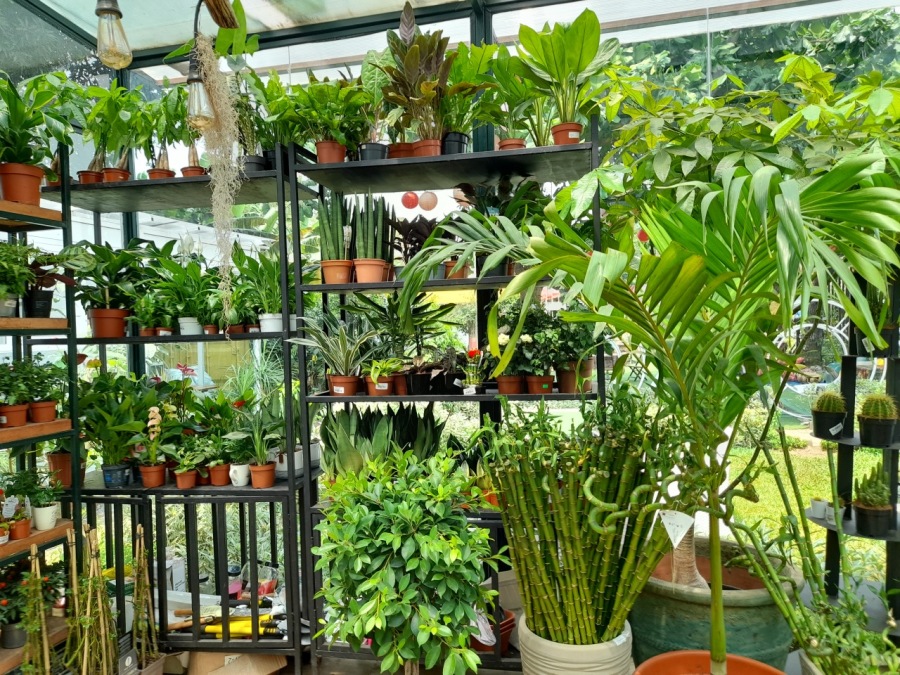 As I read some of my past blogs, I come across This Paradise. Against the backdrop and gloom of the COVID19 pandemic, I am reminded of the paradox that is Nigeria. I reflect on pristine beaches, the light of the sun bouncing on gentle waves, the shifting sand like marble providing a luminescent show of meditative light.  Other times the sands appear to move in vertical curves as the waves ebb and surge, like a million sparks of light, of tiny diamonds slowly fading, only to reappear seconds later, as another set of clear waves act like the sun's personal mirror.  Then I wander through the forests of playful monkeys in the lush rainforest, quickly images of a display of hundreds of flowers appear, laid out in splendour at a horticultural spot. Its so vivid, I relive the sheer relaxation of the décor and ambience of the plants, the scent. I again get lost in my reverie. Suddenly wham… the unpleasant edges in, unwelcome but persistent, the hell surfaces and reality checks in.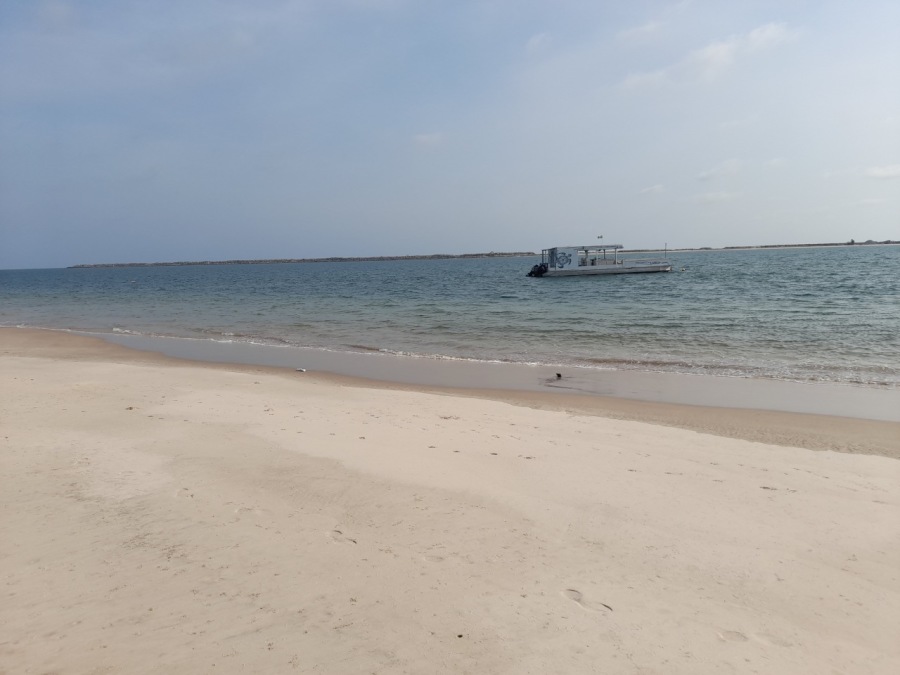 Paradise - A Lagos beach fair use copyright
The Nightmare
The toxic, noxious, black polluting fumes belching from lorries and articulated trucks.  Heavy, stand still, traffic, foul ordours, mountains of filth, lack of adequate public toilets, routine views of men using the roadside as a convenience (along with the occasional women). Oily sidewalks where long distant buses park and fix their vehicles.  Teaming masses of people idle, sleeping under bridges, washing clothes, cooking …. The sidewalks have become a homestead!!  I wonder where my paradise is?     Rundown, dusty, pot holed roads, electric poles tittering at dangerous angles and open drains (no, not sewers), filled with litter and plastic bottles, add to a sense of hopelessness, anguish and frustration; anger even.   Broken concrete slabs, everywhere, accompanied frequently by twisted iron rods poking out of every conceivable corner including roads, in defiance of order and safety. Abandoned lorries/ trailers littering major roads, make it near impossible to take a leisurely stroll, even in 'high- brow' areas.  A lack of planning and provision means the entire curb and road is almost entirely taken by hawkers of every kind, worsening traffic and the sense of pressure and anxiety.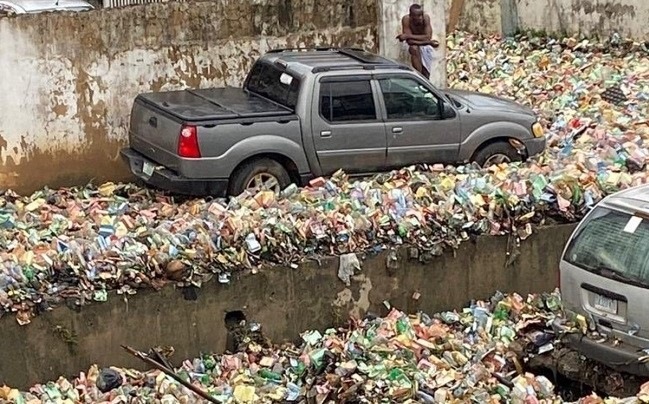 Plastic Litter Lagos fair use copyright
The confusion stemming from this post - apocalyptic like chaos, is a self -replicating cycle of insanity, that worsens by the day. Raising crime and incidents of mob action is not uncommon. Its no wonder then, that tempers flare quickly and road rage incidents regular. It is a wonder though, how unlike the 'British, not my business attitude,' despite everything, people often rally round to prevent squabbles that can quickly escalate. This nightmare, is the chaotic mess of the city of Lagos, Nigeria.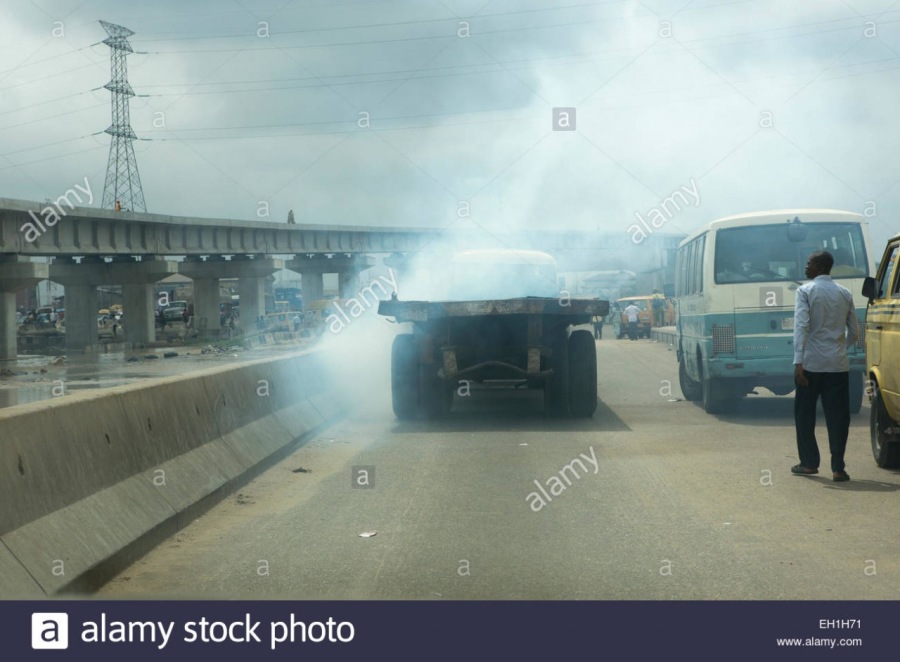 Lagos Pollution Fair use copyright
Defending the Indefensible

I have defended Lagos, out of a sense of loyalty in the past but telling home truths is just as much an indication of loyalty, as maintaining pride, sometimes against the odds, in one's heritage. Signs of the daily grind among the dispossessed, as they seek to eek out a meagre existent against a never- ending barrage of obstacles that is entirely unnecessary but which those responsible (GOVERNMENT) refuse to address, let alone tackle, is humbling.  What is going on……..?  While Lagos maybe be labelled a 'developing city' there is simply no excuse for this glaring ineptitude and lack of governance.  This callous disregard for the suffering of millions.
Life Is What You Make It
The general sense of chaos and inadequacy has an impact on people's psyche.  Lawlessness is the order of the day.  Driving against fast moving traffic on multi lane bridges and side roads alike; non road worthy buses (Danfo) makeshift, unauthourised bus- stops on highways.  People mad - dashing across the road by a whisker, due to lack of pedestrian crossings, is the norm.  The ubiquitous  undertones of 'hustle' means everything official, no matter how innocuous, is an opportunity to extract money or reward, in this supercharged rat race.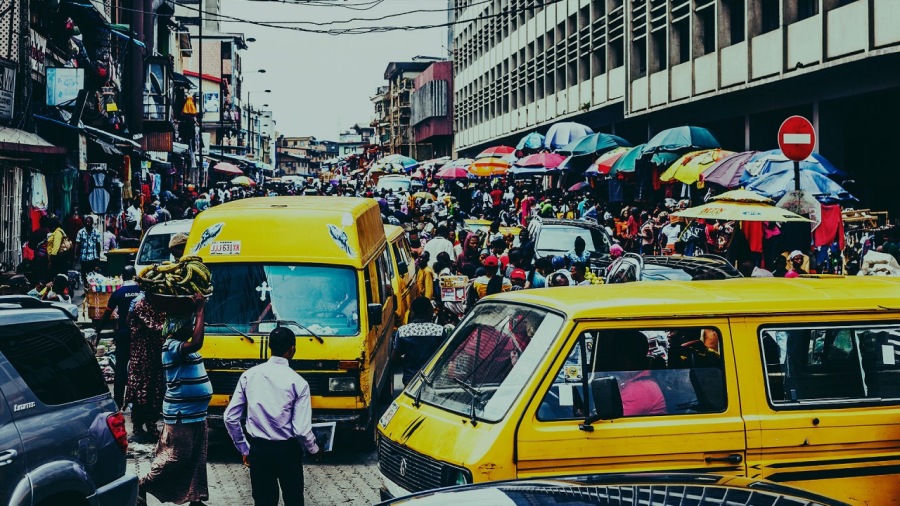 Lagos - the hell. fair use copyright
I remember though, in the midst of this HELL, laughter as I peer through the window from the comfort of a chauffeured car. Teasing, pleasantries, animated chatter, the play of children and camaraderie, as people from roadside hawkers to commuters to the homeless and dispossessed live life and love, still…. in spite…despite and remind myself never to feel hard done by, ever again. Then I ponder just how brave, strong and optimistic the people of Lagos are.  I doff my hat to the heaven they've have created in the hell.  Well done, God's speed to you all.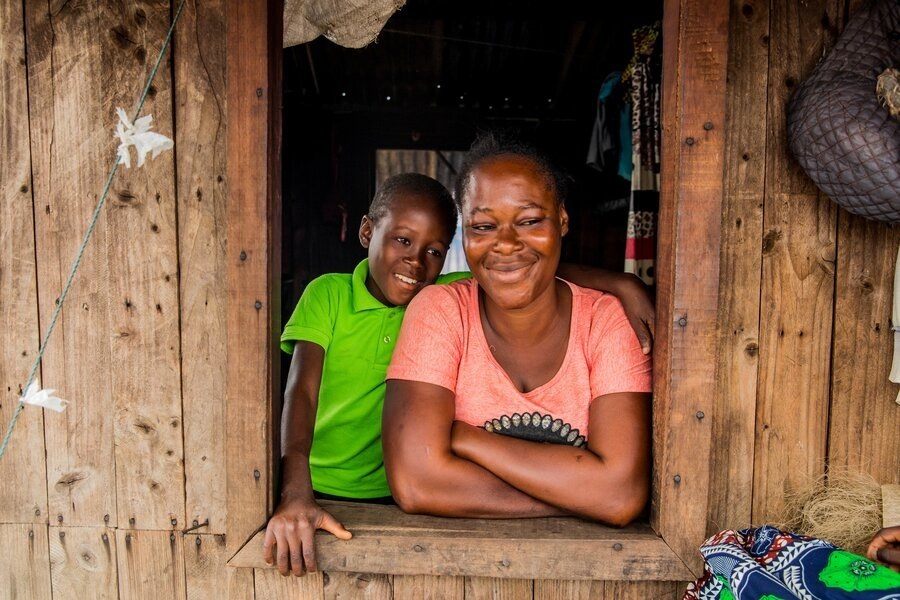 Smiling faces of Lagos, I love so much. Fair use copyright
Things to Note
Lagos, is not reflective of the entire country
A number of social enterprises and businesses are now tackling the plastic problem through waste to wealth schemes
Light rail (Red and Blue line) are to be ready for 2022 and Ropeways is planned - reducing traffic and carbon emissions.
#Lagos
#Nigeria
#Travel
#Motivation
#Cities
#Love
You may be interested in these jobs
Found in: Jooble GB - 1 day ago

---

Amazon Workforce Staffing

Roslin, Midlothian

Temporary

Warehouse Operative – Bathgate - Picker/Packer – Night Shift Become part of our warehouse team in Bathgate and help us sort, pick, pack, and dispatch Amazon parcels. Immediate start, no experience needed. · ** FREE TRANSPORT from Glasgow to this Amazon site – matching your shif ...

Found in: beBee S2 UK - 3 days ago

---

Home Support Matters

Norwich

Full time

We are looking for enthusiastic, flexible, and reliable individuals to join our team delivering essential care to people living in their own homes. · Working in Norwich. · You don't need to have previous experience in this field, nor do you need qualifications as we are happy to ...

Found in: Talent UK - 3 days ago

---

Line of Service · Internal Firm ServicesIndustry/Sector · Not ApplicableSpecialism · IFS - FinanceManagement Level · Senior ManagerJob Description & Summary · PwC's Business Partnering teams work hand-in-hand with our employees across the firm, informing our leaders on the key de ...