4 years ago · 2 min. reading time · ~100 ·
Hope springs...eternal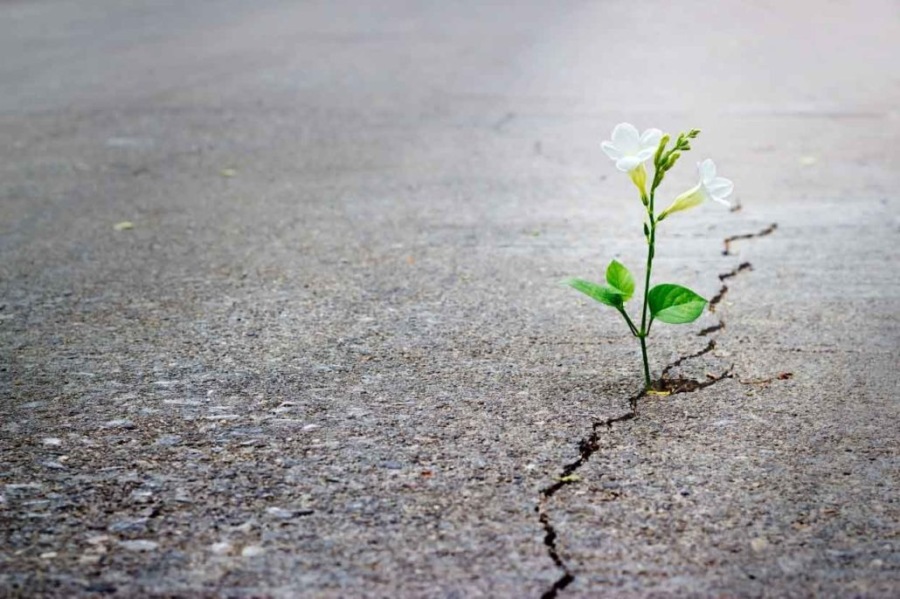 A very routine thing happened to young newly-weds; they had a child (then several after).
What happened that turned ordinary to extraordinary was the circumstances that around surrounded this first birth 2020-odd years ago. Almost all of you will know this story, even if you don't believe it. Regardless of choice, this event changed our history so much, it altered time itself; as a calendar, and to give rise to the last Prophet Muhammed, who was the founder of the religion of Islam, some 550 years later.
1. Hell no: this is NOT a religious commentary.
What I find so fascinating is that we spend an inordinate amount of time in dreaming possibilities, investing hope, fighting for change, striving for the impossible. What our culture is showing us is the brink; reflected in Hollywood to novels, editorials to tabloids.
But this wee lad - the most vulnerable being on the planet (as babies are), survived. The odds were so firmly stacked against him and his parents - especially his mother; an intelligent being has to ask: How, and why? I deliberately resist the history lesson :)
But, it does make me wonder. 
Anyone reading this will be 'privileged' in some form or other, and not because they're reading
this
, but because of where WE are. In fact, I think we are so very distracted with all our knowledge, all our intelligence, our education, our
innovation
 , and the myriad of concepts grabbing our attention; we are
ripe
. Back to that in a moment......
In the time when the baby Jesus was born, things were, ah...pretty busy. The child was born in either a natural cave; more likely in a stone-build barn for animals of the Inn. And he didn't grow to a fair-haired hippy, but a very average-looking Jordanian/Israeli/Lebanese fella. At the time just prior to his birth census-taking going on, causing entire families to re-route to their origins (under the 
tutelage
of the Roman Empire). The very young mother (probably 14 - 16) who would normally have been stoned to death for her 'alleged' crime, had to ride fully pregnant on a damned donkey. Beats a camel - I don't advise that as a carrier; my babe slept for a week after that! The Romans were '
reasonable
' usurpers in the scheme of things  - rather like the Brits when they had the Empire; a bit more bloody, but hey. Local government was allowed of sorts, so the Roman-appointed Herod the Great, an Israelite (Jew), was a maniacal beast who actually believed in what wise-guys were whispering in his head about the son of God being born. As a result, he sent out his army to kill every newborn male baby - now, that's faith! The couple escapes to Egypt and so it goes on.
2. Here's my point........
I may be a Christian of sorts; a truly bad one at that. But I do enjoy eschatology, mirroring of Danial to, say, Revelation. So my point is this;  in our lives now, we just couldn't be more unprepared for end-times, as is says in so many biblical references. We have become used to the idea of our great problems of planet and people. Same for the parents of the child Jesus, as they must have felt their earth's demise so many times, they...got used to it. God, it appears, has a great sense of irony. Even 
the
Israelites were thunder-stuck. Their Messiah, Savior, was meant to come in as a
Lion
, not a lamb! I have a huge empathy for God's 'chosen people' for the eons of having to have their most intimate of struggles documented. 
But what a wonder; a mere babe, from the ranks of the subservient youth that were all the elder generation had to offer as scrupulously watched offerings, no position, under alien power...the highest they had was morality; yet this baby was born, lived.....sorta mind-blowing.
Happy Holidays y'all!
You may be interested in these jobs
Found in: Ziprecruiter GB Test30 - 3 days ago

---

Plymouth Veterinary Group, Plymouth

Devon

Job Description · Posted on 23/11/2022 · An exciting opportunity has arisen for a Small Animal Vet to join our friendly team in Plymouth. This is a Day Vet role where there is an opportunity to take on a varied caseload to suit your interests, whether this is medical or surgical, ...

Found in: beBee S2 UK - 3 days ago

---

NxGen Recruit

Nottingham

Full time

NxGen Recruit are currently working with an established organisation who are looking to recruit a Customer Service Coordinator on a permanent basis. · This role is well suited to someone who enjoys speaking with customers and providing excellent customer service. You will be conf ...

Found in: Jooble GB - 6 days ago

---

The Vet Service

Co. West Midlands

Salary: Up to £63,000, DOE · Package: · VDS cover · Private medical insurance · Enhanced family-friendly policies · BVA membership · RCVS fees · Type of Work:Vet Surgeon · Job Details: Our client in West Midlands has a fantastic opportunity for a veterinary surgeon to join their ...