5 years ago · 2 min. reading time · 0 ·
Life and death and re-birth.
I just read Don Kerr's 'Catherine' buzz, which was so fitting a tribute to a life I never knew - he made me 'feel' as if I did. This was on the tail of Lisa Gallagher's the 'Process of dying....'; in which she pines for (yet understands) her clearly beloved Mother's memory...oh so fresh, but also introduced my to the extraordinary TedxBuffalo talk with Dr. Christopher Kerr.
I get it. 
Both Authors' address a specific type of dying; not accidental, not immediate, but not expected - acknowledged. Now we have a journey; a 'story' as Geoff Hudson-Searle alludes to here, which is about as polar-opposite as you can get, but you'll see what I mean!
It has not escaped me that dying can be a sacrament of sorts; a rite of passage. This...'knowing' of impending death is so extremely intimate is is almost sacred to be part of.
When my most beloved sister and BFF  in the world told me of her terminal diagnosis at the age of 58. We'd been to Florida to visit a son and upon our return, she announced. She didn't wan't to mess up our time away,  so it was with a sort of 'my love - just look at what I won...I'm so lucky!' She was HAPPY! I was stunned, confused, but not so befuddled (post-absorption) that she saw her stage 4 cancer as such. We both had spent out lives waiting to die; yup - know how crazy that sounds. She won, but her heart broke for leaving me behind...I knew that. I spent every possible hour with her up until the moment of her death (and beyond). My grief was unlike anything I could even imagine. But, wow - what a year she had post dx - time abroad with her children, intimacy, freedom, joy, love - all renewed. She was FREE at last, and still in her life!
Me and her, we shared a bonding borne by such ferocity that had some time back cost us another sister. I was overjoyed by her new found freedom; always a shut-in before that wonderful diagnosis! I longed to join her.
Yet, I knew...I knew... 
I knew I had other responsibilities and loves  - not the least my children and husband, whom I love dearly, but the bond forged in fire, fear and ferocity; they never leave. Some part of me was rent asunder; I yearn for release, but it is not my time. She was and is the most beautiful of God's creation, despite her ever-gaping wounds. Our love, our shared trials; my loss - all those I acknowledge and now, am thankful for. She left me for a better place.
P.S. There will be some; like my dear friend Ali 🐝 Anani, Brand Ambassador @beBee that have seen far too much tragedy to want to 'live alongside' this buzz. I get that too....
If you love them, let them go....
Author (loosely), Kahil Gibran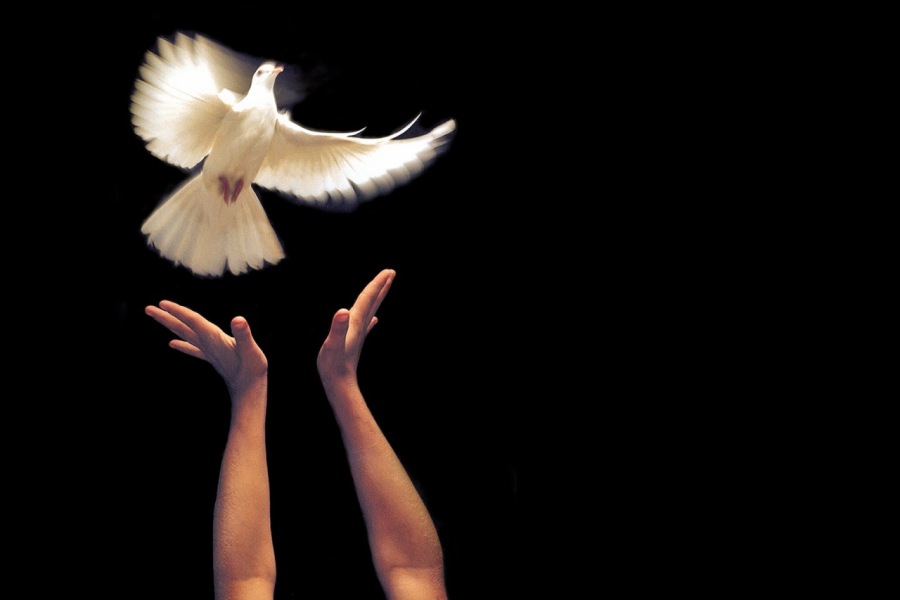 Pic courtesy of 
Videolar
"
You may be interested in these jobs
Found in: The Guardian UK - 1 day ago

---

GIRLGUIDING

City of Westminster

Full Time

This is a really exciting time to join Girlguiding. We have much to be proud of in our one hundred years of history, but we know that to remain vibrant and relevant to young people we must continually evolve. · We've begun a process of significant change: transforming the organis ...

Found in: beBee S2 UK - 4 days ago

---

Rise Technical Recruitment Limited

Lydney

Full time

Industrial ElectricianSite Based, commutable from Lydney, Gloucester, Chepstow£35,000 - £40,000 + Industry Training + Monday · Friday (no shifts or weekends) + Are you an electrical engineer or electrician looking to take the next step in your career to gain a vast amount of spe ...

Found in: Adzuna GB Premium - 2 days ago

---

Michael Page Engineering & Manufacturing

Doncaster

permanent

The Multi-Skilled Engineer will work a mix of 12 hour day and nights (panama) to provide technical support in electrical and mechanical disciplines in the correction, prevention and elimination of technical problems across the site. You will provide effective electrical/ mechanic ...