5 years ago · 2 min. reading time · ~10 ·
Making the World Make Sense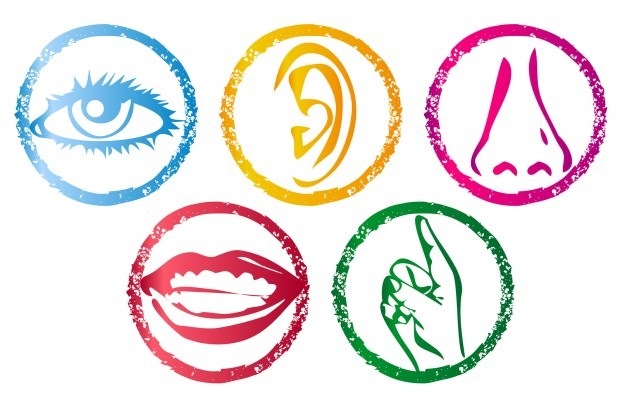 In his incredibly multi-layered sci-fi novel,
Dune
, Frank Herbert wrote "Deep in the human unconscious is a pervasive need for a logical universe that makes sense. But the real universe is always one step beyond logic."
There is a deep truth in both sentences. Our brains have evolved to see patterns in the world and impose order upon its perceived chaos. The approach gives us an edge of sorts that allows us to create and then control our reality and get things done. At the same time the world itself is chaotic. It continues to be chaotic even as we look at it, catalogue it, itemize it and create theories around the way it works that allow us to control some of its outcomes.
How we reconcile these two opposing views of reality is where the mind comes in. What we perceive allows us to construct the theories that guide our actions. Actions create a momentum that determines the course of events. This means that the outcomes we achieve are the result of our own understanding of the guiding principles of our reality even when that reality is governed by factors that we cannot control.
To truly understand the principle consider the reality faced by a special forces team, dropped from a helicopter onto a choppy sea where they have to put together their raft and make a landing in order to start their mission. On the surface of this, the team has been briefed. They have had the benefit of intelligence that's given them a picture of what is going on, on the ground and the best training money can buy. To us, right now, they represent our need for a logical universe that makes sense. We believe, explicitly, that if we equip, train and arm with sufficient intelligence, men who set out on a mission, we make it easier for them to carry it out.
These action representations then rely on a dedicated brain network, called the action/observation network, which includes the temporal cortex, frontoparietal cortex, and motor cortex.


David Amerland
The situation that team is going into represents, fully, Herbert's universe being "one step beyond logic". So, on the one hand we have highly trained individuals who operate with a sense that they are equal to anything and can successfully deal with any situation and on the other we have a chaotic, unruly, illogical world where things happen according to their own whim.
Here's how these two then come together:
The team's exhaustive training, the constant built-up of skills and confidence and abilities that is the result of daily practice and actions creates create action representations in the brain of each of its members. These action representations then rely on a dedicated brain network, called the action/observation network, which includes the temporal cortex, frontoparietal cortex, and motor cortex.
This neural network inside our heads allows us to learn better and faster, understand the context of what we observe and, additionally, it helps us be more analytical. This latter aspect is crucial. It then allows us to understand the basic building blocks of what we observe, deconstruct it correctly and decide how to best approach a problem, apply a solution or take critical action.
The way those actions are taken determines each incremental step which leads to the next. Because the planning is based upon assumptions that reflect the underlying reality we act as a filter that determines what happens next. We don't really create that reality but we can significantly stack the odds in our favor by acting in ways that favor specific outcomes.
This is where the training comes in. Understanding just how to analyze what's in front of us and how to best prepare our brain to take the action necessary doesn't come naturally. It has to be worked on. The results however, as I detailed in The Sniper Mind, can be truly amazing.
"
You may be interested in these jobs
Found in: beBee S2 UK - 1 week ago

---

First Bus

Carmarthen

Full time

Trainee & Experienced Bus Drivers · Carmarthen · 10.50 to 12.96 per hour · 39 hours, FT · We love welcoming new and experienced Bus Drivers to our team in Carmarthen · Join us and you will earn: · 10.50 per hour,with increased rates for overtime and weekend work · On top of your ...

Found in: Jooble GB Premium - 5 days ago

---

Varsity Tutors

Enfield, Greater London

Enfield A Level Spanish Tutor Jobs The Varsity Tutors platform has thousands of students looking for online A Level Spanish tutors nationally and in Enfield. · Qualifications, skills, and all relevant experience needed for this role can be found in the full description below. · A ...

Found in: Talent UK - 3 days ago

---

Job Number 22156383 · Job Category Housekeeping & Laundry · Location Forest of Arden Marriott Hotel & Country Club, Maxstoke Lane, Birmingham, WARWICKSHIRE, United Kingdom VIEW ON MAP · Schedule Part-Time · Located Remotely? N · Relocation? N · Position Type Non-Management · The ...