5 years ago · 1 min. reading time · visibility ~10 ·
Yup. It's all about him.....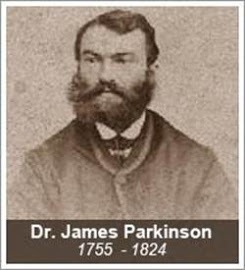 https://www.linkedin.com/today/author/0_0-YtfauRWrgykW1NKuvu6Q?trk=prof-sm
And that's where you can find all my snarky posts about Parkinson's Disease. I'm stepping out (from LI) awhile to test the waters. All you really need to know about me is that I have a ginormous, festinating husband with Parkinson's now for 17 years. He had DBS in 2012 (a la Boston Scientific's Vercise - 25-year battery) and is STILL down to half the levodopa he was on = no dyskinesias :) That said, it being neurodegenerative, he's...ah,...degrading? I have great respect for Innovators, R&D, and all  Neuronoggins. I'll also out those who take advantage, manipulate, lie, exert corporate muscle via lobbying (you know who you are) or say the there's a cure for Parkinson's. Because there ain't. Yet.
I write a lot. For Parkinson's groups like Spotlight YOPD, because getting PD when you're say, 25 really sucks big time. I been published in the EPDA, mentioned in the Huff, and some other stuff. I love the sound of my own snarking, but that's about it about me.
Let's hear about you!


You have no groups that fit your search