5 years ago · 4 min. reading time · 0 ·
Zero Cost Social Media. Advice from A Novice Turned Pro.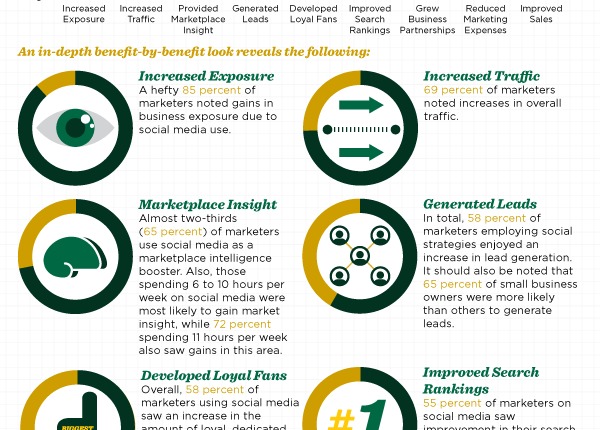 Introduction

Today I'm sharing my experiences, to help cash strapped, social media novices, micropreneurs & socialpreneurs, with a formula that works, at least for me! 
 Running a social enterprise, or as some call it a community interest company, without any major grants or funding is challenging. The decision to set – up shop, was always without the motivation to earn but rather to help, by bringing many years of international experience, in micro, small & medium enterprise, to those that could ill afford the benefits, of my consulting experience. It meant learning the ropes of social media, from scratch, because of scarce funds, to hire or engage a professional.  Social media is the medium of building relationships, with a community of like – minded, or those with similar interest, although diversity, can bring cross- interest engagement.   It's a free podium, to reach out with a megaphone to a prepped, warmed audience, providing immediate access to the reverberation of your audience, as your message echoes & resonates, in a worldwide amphitheatre.
Social Media Tips
1. Make use of the internet to read about how to do social media best. Be careful to check – out blogs & sites of professionals, to learn tips & principles on doing it correctly.
2. Tip 1 leads directly to this tip. Understand, curate what you've learned and develop a plan. For example, decide which social media platforms you're going to use, some or all. In the case of Enterprising Female, I started with the most popular, #Facebook. #Twitter, #YouTube, #Pinterest & #Eventbrite, since Enterprising Female runs regular events.
3. Don't be intimidated. Setting up a YouTube channel is very straight forward, as is other social media platforms. They are designed to be intuitive and simple to use; there is also a Help/ FAQ search. If you get stuck, hover over icons or click dropdowns, you'll eventually find what you need. Logging out, without saving often takes you back to the last 'save' and of course there's the delete button.
4. Adding these media to your site, via a link, is pretty obvious but remember vice – versa. In the section for details, be sure to add your web address & other contact details, to your social media.
5. Don't stick to content that's just about your business. Ensure diversity of content by sharing relevant, engaging variety of professional, social, current, local, national & international posts. Follow bigger organizations on Twitter & have Page Feeds, on Facebook. Make thoughtful comments on pages you're following, join groups on Facebook, to do this. As the not – for- profit I run, is women focused, I follow a number of women enterprise & equality organizations; I also take an interest in women & enterprise in general. Sometimes content is informative, funny, business specific, occasionally making a point, or celebratory.
6. Sharing & engagement is key. This is why Tip 2, deciding the presence for your business on these platforms, is important. Setting up multiple social media accounts across different platforms takes time & effort to maintain. Do you have the time & inclination to keep content up to date & relevant across them all? If you do, the more the better, if not; stick to less is more. A good sub tip here is, retweet or share, is good, for when you're short on original, self – generated, posts.
Professional
The professional side of social media, is where you show case your competence, abilities and know- how, it's the more business overt media.
7. Typically, #LinkedIn, being the most ubiquitous. #beBee, #about.me, are similar.  Wordpress or other blogging platform (+ blogs on your site), #slideshare, should be a high priority for this side of your engagement. The focus should be networking, learning & access to professionally relevant information, to keep up to date with trends in your business sector. Many micropreneurs have limited budget for the cost of conferences and seminars, this is a way of connecting & building your personal - business brand.
8. In addition to large international sites, try relevant sector, or local platforms. Being concerned with women in enterprise, I have presence on #womenonlyconnected; in London, #London Professionals & because I run events #Kweekweek.
9. A newsletter is also a form of social media. Many use this medium, to reach out, it's important to get the frequency & content right. For this, I use #Mailchimp but there are many others, so use my advice, in Tips 1 &2
10. Bring it all together, SYNC your social media platforms, to each other, where possible, Eventbrite, Wordpress, Mailchimp, is particularly easy. Export your Eventbrite bookings to your newsletter database. Make your website engagement ready. Take the advice of the experts, they say, the content of your website is important. I took this advice & have fun survey on the home page, free resources & business specific Survey Monkey quiz. Your website should be part & parcel of your social media strategy (Tip 2).
Success
Since starting my social media journey, as a sceptical novice, with a presence 'just for the sake of it' I think I can finally begin to claim some confidence & success. I have generated a good number of retweets, started high response content on LinkedIn, had #slideshare content go viral, won paying clients through Kweekweek, Womenonlyconnected, London Professionals & Eventbrite (Enterprising Female events, are partially free) & generated lots of enquiries & interest via all the platforms I use. More recently I've learned to share my content on Facebook with hashtags, resulting in the most consistently high number of post views, since starting, ad hoc, in 2013. The added benefit of a regular, broad presence, is that your business is easier to search & contributes to SEO.
I dedicate about 15 minutes /day on average checking, across all the platforms, when I can. On days something catches my eye, I comment, Like, retweet, which may take time spent to 30 - 45 minutes. Then once a month/ or every other month, I try to blog, send out newsletters & generally keep in touch. Only now I'm I thinking, Instagram. The frequency of blogs depends on time, industry & purpose. Sometimes I have several topics at hand simultaneously. For time management, I prepare all in Word and post at intervals.
I hope my experience & tips help micropreneurs that are just starting, or established but not fully engaged with social media. It provides access to a worldwide, yet at the same time highly targeted, local audience. Let me have your thoughts & if you're a professional, please let me have some constructive input.
· Are you a woman in enterprise? Check out Enterprising Female www.efemale.org
· Join LinkedIn group https://www.linkedin.com/groups/5124419
· In London want to promote your business & access warmed leads contact us
http://www.efemale.org/connect.html
"
You may be interested in these jobs
Found in: Jooble GB - 6 hours ago

---

Calor Gas Ltd

Stoney Stanton, Leicestershire

Full-time

Position · Production Operative (Stoney Stanton) · Hours · Full time · Employer Industry · Oil, Gas, Alternative Energy · Location · Stoney Stanton · Pay / Salary · £25,000- £28,000+ per annum · Created · 2 days ago · Job Description · Production Operative · Location: Stoney Stan ...

Found in: beBee S2 UK - 3 days ago

---

Milk Education

Greater Manchester

TEMPORARY

Milk Education are working with a supportive primary school in Stockport to hire Teaching Assistants with responsibilities for working as a general teaching assistant and supporting a SEND pupil on a one to one basis. · We offer part time and full time roles as long as long term ...

Found in: Talent UK - 3 days ago

---

Michael Page

London

Permanent

Job Description · Manage the initiation, processing and execution of standard contractual paperwork in support of the Legal Team. · Act as a point of contact for contractual enquiries (from internal staff and external clients) taking the appropriate action as required. · Maintai ...