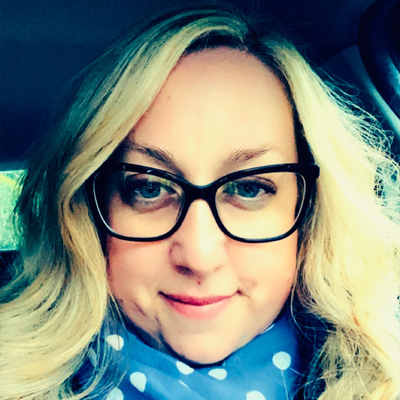 About Jo Needs:
Over the past 7 years I have been working within Senior Management roles in Health and Social care which have afforded me the opportunity to manage teams to deliver quality care and support services but more importantly offer a positive experience for the individuals who use our services.
Creating and implementing effective management strategy is about more than simply having the financial or business acumen to identify areas that need to change. Without the ability to create strategies for change, and to foster and support a team capable of implementing these strategies, being able to see the big picture is meaningless. This is why I have always centred my management approach on using my substantial communication skills to empower my teams to work towards demanding but achievable targets with success.
My strengths include working with services that have had achallenging past and/or have had quality issues, this commenced back in 2013 when I joined Healthcare Management Solutions working with homes in administration which had limited investment but turning them around successfully.  I found that I had a real passion for this, and the role in itself was a steep learning curve for me and a key part of my own personal development. I strive on the outcomes that can be achieved from a whole service approach and ensuring that I lead by example at all times. There is nothing more fulfilling than supporting and coaching a team to succeed.
I joined HC-One in 2017 and following my successful appointment as Area Director I was asked if I would support the organisation with a challenging portfolio in and around the South East which I stepped up to the challenge. There were 16 services which had over1500 beds with each offering nursing, residential and dementia services. We had the integration of the 100 Bupa services which I supported with and took on 6 of the sites with 4 of them being multisite services with over 120 beds each. At the time my direct line manager (Managing Director) and the Chief Operating Officer requested that I remain within the South East corridor as this was where I could continue to have the most impact which I managed with good outcomes in quality and financial performance.
Then joining Barchester Healthcare which saw me take over 'the portfolio with the most opportunity' as described to me by the Chief Executive Officer. This portfolio was unstable and had been for a number of years with quality and financial concerns. We had a number of successes, these include 5 services going from requires improvement to overall good with Regulators, internal quality matching other colleagues within the organisation with shoots of outstanding demonstrated, increasing occupancy and a significant reduction in agency. I also held a pivotal role integrating the Four Seasons / Brighterkind portfolio that was acquired. This was achieved through implementing clear strategies with the Managers, setting clear targets and of course the follow up. The portfolio now works as a team seeking peer to peer support with clear mentors in place provided by the stronger more developed managers. I have a vast experience with direct leadership of teams and was direct line managing 12 General Managers, 2 Clinical Development Nurses and 2 Operational trainers supporting with people management and career development of the team.
My most recent role as Regional Director has been with Care Concern Group supporting a portfolio of services across the South of the UK. We are always looking at identifying opportunities for business development, including re-developments, new services, and partnership working with commissioners which I'm actively involved in including new builds planned yearly moving forward with several commenced within the South Division, three which Isupported with opening in the last 10 months.
I have had to utilise my extensive knowledge of the regulatoryframework, compliance and regulations (Care Act 2014) to drive changes across my services and ensuring that they are compliant with the regulator. This has equipped me with being able to offer clear support, guidance and accurate decision making to the teams that I have worked with and ensuring that where required lessons are learnt. This includes being able to assist with challenging Regulatory draft reports with success and a number of servicesratings improving with breaches removed before the report being published.
In the roles I have had, one of the key focuses has been developing effective partnerships with key third party organisations such as Local Authorities, NHS, Regulators at all times acting as an ambassador for the organisation I was working for.
I thrive on making a difference, by leading by example in achieving the best outcomes for the individuals within our services. I love a challenge and getting into the detail whilst supporting on the improvement journey. I feel I have a lot to give with a proven track record for implementing change and making quality improvements internally and externally whilst forming strong professional relationships with key stakeholders.  I can offer the commitmentthat it would need to ensure that the teams continue the journey to success. I have experience managing budgets and being accountable for resource deployment effectively including financialmanagement and budget forecasting.
Experience
Attached within the previous paragraph. 
Education
Attached within the previous paragraph. 
Professionals in the same Home Services / Social Care sector as Jo Needs
Professionals from different sectors near Taunton, Taunton Deane District, Somerset
Other users who are called Jo
Jobs near Taunton, Taunton Deane District, Somerset
---

Wise Employment

Exeter, Devon, United Kingdom

Technical Customer Service Advisor , salary up to £30,000 , Full Time Permanent based on the outskirts of Exeter. · A new role has opened up for an experienced Technical Customer Service Advisor to ...

---

AECOM

Exeter, Devon, United Kingdom

At AECOM, we're delivering a better world. Whether improving your commute, keeping the lights on, providing access to clean water, or transforming skylines, our work helps people and communities thriv ...

---

EDF Energy

Exeter, United Kingdom

Energise your career, accelerate a net-zero future - #Renewablesjobs · Do you have strong Development skills with high energy and personal drive? Are you seeking an opportunity where you can improve a ...