Adapting your marketing communication during Covid-19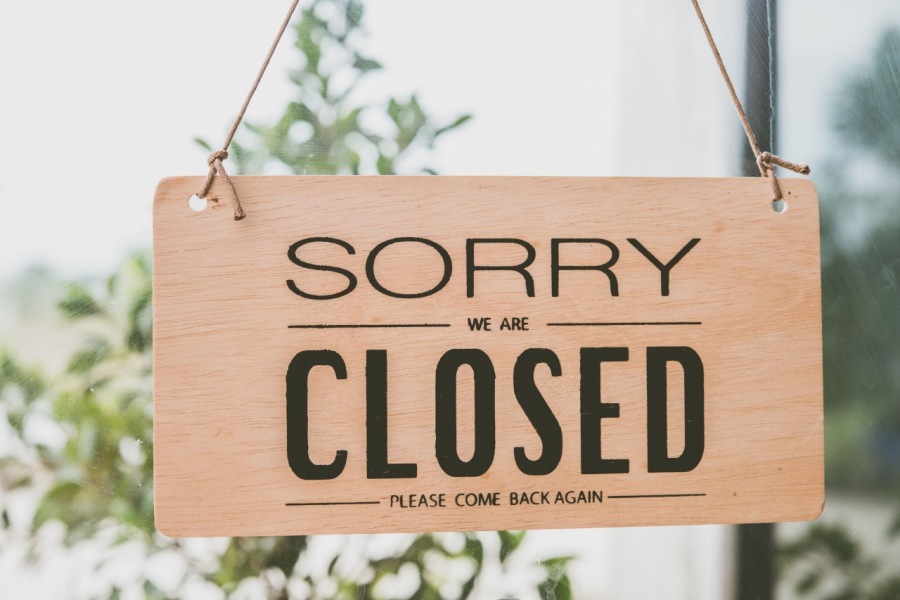 It's business as unusual for a majority of businesses, big or small. Brands are having to think and communicate in new ways, and whilst they adapt to the pandemic, they also need to plan for the post-crisis business as usual. But even during challenging times, it is worth asking what this time is best for?
Business continuity and communication during this challenging time is critical. Steering from panic and looking at this as an opportunity for innovation and change, and reactivation of your brand purpose might be challenging, but it will benefit your business in the long term.
Even during these uncertain times, it's important to focus on the bigger picture – the innovation and new business models that are likely to emerge as people and businesses adapt. With the right approach, the current crisis can turn into an opportunity to move forward, build resilience and positive social impact. Your business will most likely not be the same when we come out on the other side, but it will certainly be more resilient.
1. Reflect on your strategy to date
Whilst you cannot manage the crisis, you can manage your response; and there has never been a better time to reflect and rethink your current marketing strategy. Taking a step back helps to regain a perspective and see things from a distance, which can help to understand the complexity of the situation.  At the time when we are all forced to stay still, this is a great opportunity to consider the key objectives and purpose of your business. Focusing on your marketing now will ensure that when the crisis is over, you are in a better position to bounce back and grow your business.
2. Focus on authentic communication
We are all vulnerable right now. And it is moments of uncertainty that require empathy. Most of the businesses do not have all the answers, but that shouldn't stop them from communicating honestly and regularly.  During a crisis, which is ruled by unfamiliarity and uncertainty, effective responses are largely improvised, and whilst being guided by your marketing strategy, you need to respond to unplanned events as they unfold. Find the right balance of communication that works with your audience – ideally avoid over-communicating but ensure that your audience is not kept in the dark.
3. Make your customer relationships outlive the crisis
How you manage your customer relationships during this crisis can make or break your business. Some brands are choosing to protect profits over their customers and whilst this can be a short-term fix, it can be extremely harmful to the business. On the other hand, we are also seeing some very creative changes in business models to accommodate client and business needs. Communicating with your customers and providing the best possible service, even during challenging circumstances is critical to your business perception. In crisis, it's the ability to work with and for your clients to help them through their individual challenges that builds trust and loyalty; and focusing on customer relationships will ensure that they will long outlive the pandemic.
4. Adjust your brand message
When circumstances change, brands need to rapidly respond. Nike, for example, immediately moved to adopt a new message: "Play inside, play for the world." During the crisis, the ability to adapt rapidly is invaluable, as your first response may not be the final response and your marketing messaging might need to be adjusted based on how the situation develops. In such difficult times, people will remember brands for their genuine acts of kindness and feel-good content that promotes positive thinking will go a long way to enhancing the brand. So stay true to your brand values, but adapt to the changing circumstances and spread some positivity.
5. Be kind
Difficult times call for bold decisions and actions. They are also the time when character shows. Taking care of business by taking care of people will go a long way. The way you treat and communicate with your employees and suppliers will determine the future of your business. They are vital to your business and they are also strong brand advocates who will communicate your brand's purpose and message and can be essential for your future growth.
Originally published on 
https://www.squirrelsandbears.com/blog/adapting-your-marketing-communication-during-covid-19
You may be interested in these jobs
Found in: Jooble GB - 6 days ago

---

E-SOLUTIONS IT SERVICES UK LTD

Glasgow

Full time

The role in EMEA is predominately application and user support centric with some SRE practices. The bulk of our day is; · User support tickets that are raised for issues with the applications. · Checking browser and application logs. · Database querying Oracle, Mongo and Mark ...

Found in: Jooble GB - 3 days ago

---

Jobit

York, North Yorkshire

Marketing Executive Location: · Yorkshire Salary: · £25,000 (DOE) · The Client: An accountancy firm with over 40 years of experience with national expertise in business advisory, offer a bespoke, personalised service tailored to the client's needs. · They have multiple offices an ...

Found in: beBee S2 UK - 7 hours ago

---

CV Library

Stretford

Full time

Why work for Ambitek · Ambitek specialises in providing permanent and contract recruitment solutions to the UK Manufacturing Engineering Industry. · We have strong knowledge of the UK Manufacturing Engineering market, allowing us to source the best people for the best jobs in the ...