2 years ago · 2 min. reading time · ~10 ·
Marketing your business in the post-Covid economy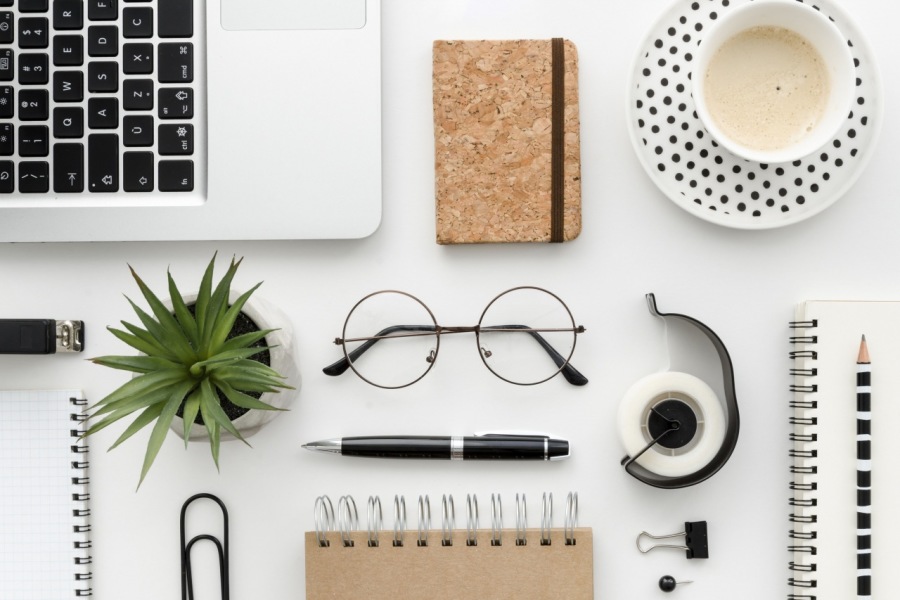 The last few months have been "business as unusual" for the majority of businesses, forcing them to rethink their communications and operations as they adapt to the pandemic and plan for the new post-crisis "normal".
Relying on hope as a marketing strategy is never a good idea, but particularly in a business environment where the successful restart will require more than just re-opening the doors, it is essential to have a strategy in place.
The already highly competitive environment will be even busier and brands will have to really stand out to reach and attract their returning and new customers' attention. Uncertainty is high and cash is low but keeping existing clients and fighting for the share of a smaller consumer base is more important than ever.
Rethink your go-to-market strategy
Steering from panic and looking at this time as an opportunity for innovation and reactivation of brand purpose might be challenging, but it will benefit the business in the long term. Your business is not static, and your marketing strategy should not be either. Reflect on your previous strategy and plan and evaluate what worked and what needs to change. Most importantly, do not assume that things will be the same as they were pre-Covid.
Now, more than ever businesses need to define and communicate their brand's purpose. Ask yourself how do you make their life better or easier and why does it matter to your customers. There is great value in questioning your brand's purpose as it will allow you to put yourself in your customer's shoes and understand their motivators.
NASA used a similar tactic in the 60s, when connecting their engineers to higher goals, by asking "Why does it matter" four times in a row following an answer. This approach has been proven to create a strong connection between the individual and NASA's high aspirations – going from 'I'm building electrical circuits' to 'I'm putting a man on the moon'. Questioning your brand's purpose can similarly lead to linking your customers' needs and wants with the aspirations of your brand and the impact it has on your customers.
Adapt to survive
Your ability to adapt rapidly is invaluable as your initial approach may not be the final one and your marketing strategy will need to be adjusted based on how the situation develop. During a crisis that is ruled by uncertainty, communication is largely improvised and whilst being guided by your marketing strategy, you need to be able to think on your feet and respond to unplanned events as they unfold. With the right approach, the current crisis can turn into an opportunity to move forward, build resilience and positive social impact.
Whilst businesses cannot manage the crisis, they can manage their response.  For many, the pandemic had a significant impact on their business, from temporary moves such as working from home to ongoing business practices, which will be maintained even after the crisis is over. What businesses need during a crisis in not necessarily a predefined response plan, but mindsets that will prevent them from overacting to yesterday's developments and help them look ahead.
Even during these uncertain times, it is important to focus on the bigger picture – the innovation and new business models that are likely to emerge as people and businesses adapt. Your business will most likely not be the same when we come out on the other side, but it will certainly be more resilient.
Originally published at 
https://www.squirrelsandbears.com/blog/marketing-your-business-in-the-post-covid-economy
You may be interested in these jobs
Found in: Jooble GB - 6 days ago

---

Little Ones UK Ltd

Camden, Greater London

A family located in Camden area is in search of a French speaking after school nanny who can supervise their sweet little toddler all afternoon. During their shift, the nanny will take charge of nursery pickups, meal preparation and taking the child for walks and various activiti ...

Found in: CV Library UK* - 4 days ago

---

CV-Library

Leeds

Permanent

Sales Account Manager – A wonderful mix of new sales and account management for an incredibly successful software package that has incredible reach and growth across many sectors. · A mix of on-line demonstrations, renewals, package uplift, cross selling, and new sales calls in t ...

Found in: beBee S2 UK - 1 day ago

---

University of Sheffield

Sheffield

Full Time,Fixed-Term/Contract

This NIHR academic clinical lecturer position is an exciting opportunity to combine clinical training with a programme of postdoctoral research, providing 50% clinical and 50% academic time. The Postgraduate Dean has confirmed that this post has the required educational and staff ...