British Broadcasting 'Craporation' and COVID - 19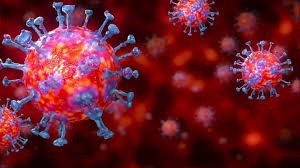 Tracking the News.

The recent COVID - 19 (coronavirus) WHO declared pandemic, is a stark reminder of why I watch so little television and have evolved a process for hearing the news, from mainstream media.  This media, upon which we are almost universally reliant, to keep us informed, in our global village, harangue us with their self - promoting, unbiased, free press credentials, to underpin their credibility to get us to accept their discourse, is value free, 'tell it as it is'.  Given that we have little way of knowing different, overwhelmingly this 'informed information' is taken at face value.  Unquestioning; even when people say they don't believe everything they read/see in the media.  Sadly, of course, they do.  Evident from they way TV determines conversations (current affairs) to the way comments are repeated almost verbatim, its clear, far too many hold sacrosanct the media (in Western nations; free press - as opposed to, 'state owned media') .   Of course it isn't, sacrosanct.

News reporting, like so much else, is based on conditioned values, perspectives and personal bias. This is in turn informs culture, politics and economics.   Hence, watching almost any Western cable channel - Palestinians, whom are victims; are aggressors.  The Iranian Islamic State is the enemy but not the Israeli Jewish State, or Islamic Saudi Arabia.  The aggrieved Houthi ethnic group in Yemen, are rebels, and violent Hong Kong anarchists, are pro - democracy demonstrators; though they had no democracy, under British rule, that ended in 1999.
COVID - 19
One might think that when it comes to reporting health threats such as COVID - 19, an attempt at objectivity and careful reasoning would come to play but NO!  Especially when it comes to reporting disease and Africa, which Western broadcasters, have morphed into synonymous.  Africa a continent of 54 countries, with 2.5 times the ethic diversity of the rest of the world combined, the only continent of pure homo -sapiens (the rest of the world's population can be up to 10% neanderthal), that has over a third of the world's languages and resources and is extensively culturally diverse, would be presented to reflect this reality, at least occasionally.  I would think global TV, has a responsibility to educate, not just 'inform'.  This 'information' system, breeds so much prejudice and often baseless stereotyping, it is difficult to find a place on earth, where Africans are not considered somewhat inferior.
How to Watch Television
I learnt long ago never to listen (as opposed to 'hear' the news).  I form my own opinions, at a time I chose, to prevent the discourse being determined for me.  At the height of the Iran - USA Persian Gulf saga, I sort out Press TV, after CNN.  I go to Syria TV via Facebook, after hearing 'Assad's regime' from BBC.  I go to RT after 'Putin and Ukraine' on France 24.  I go to Telesur after Al - Jezeera - Venezuela and Muduro.  I hope you understand.  I seek out other sources of news, besides the ones I'm inundated with, so I get a balanced view, then  apply my objectivity and common sense.  Hence, I knew the overwhelming support Gaddafi (Libya) had, before he was murdered, contrary to the Western free press.  As well as that the country, had attained a standard of living higher than UK, gender equality at par with USA and UK, free 
BBC - British Broadcasting  Corporation or Craporation, As I Prefer

Let's not start with the fact BBC is state owned, lets start with the purpose of my article, in this paragraph.  Watching the BBC yesterday as they continued their campaign of terrorizing us (or me at least) with their COVID - 19 'reporting' the focus turned to Africa,  This 'White, British sounding male, in Johannesburg presumed to inform us about the catastrophe COVID - 19 is going to be "right across Africa."  He know this ("right across Africa" ) by being in Johannesburg and extremely psychic, of course.   He 'informs' those listening, not hearing; unfortunately, that this disaster is going to happen due to African's poor diets - true for less not most and weak immune system due to HIV & Aids (5%) of the population.  Now how weakened immunity in 5%, with wide regional variations, is approximated to 100%, I don't know.  He manipulates and advances the baseless stereotype, by failing to mention the entire continent has (at latest count, in the region 630 cases in 30 countries) and only a hand full of deaths - Egypt, Algeria, South Africa being among them.  Compare that to Europe and Asia, or just Italy alone. 

Almost all cases in Africa, have been traced to people coming from Europe or USA, a few from Asia.  In Nigeria the virus was first detected in an Italian man, that flew in from Italy, via Istanbul.  He infected a member of staff, of his company.  A 3rd person (Nigerian) resides in UK.  One US citizen coming via the land border, is quarantined and a 5th also American quickly detected.  So given these facts, to which I'm sure he has access, why this 'apocalyptic Africa' 'reporting'? 

Time to Do Reality and Some Humility
The answer to my question is probably that Europeans are smarting underneath.   COVID - 19  is their Ebola crises and they don't like it.  Africans are the diseased ones, in their reasoning and Africa delusion.  Hence, it remains imperative to pursue deliberate misrepresentation and advance the inferior stereotype, by scare mongering, instead of focusing squarely where the sweeping danger lies - Europe.   For 'free press reporters' it must be galling that Africans are shutting their borders to Europe & North America (a flip on the 'African migrant' & Mediterranean Europe).  Annoyed 'Whites' are taking disease to Africa (as historically but frequently denied).
The way I interact with the media means I was able to read, how countries like Nigeria have learnt from the Ebola outbreak, where this was eradicated (under a dozen deaths) within weeks, after a man en-route from Liberia to USA was detected and the alarm raised, worldwide.  France 24 had an expert explain this and a couple of US articles also made the point.  Sad then, that DW the global German  outlet, chose to write an article suggesting Nigerians are in danger because they " don't have access to water, much less soap".  Its the British Broadcasting Craperation syndrome.  Soap to bathe has been available for millennia in Nigeria.  Its natural, eco- friendly ingredients, means its now available in specialist stores, in UK along with Shea butter, a natural moisturiser.   This is information  dissemination today.....filled with ignorant nonsense. Beware!

#COVID19
#coronavirus
#bbc
#cnn
#dwnews
#information
#television
# newspaper
#articles
#Africa
#Italy
#Johannesburg
#Europe
#Asia
#Africa
#media
#travel
You may be interested in these jobs
Found in: Jooble GB - 3 days ago

---

HAYS

Birmingham

Full time

£42,149 to £50,296 per annum, 33 days annual leave, flexible hybrid working and generous pension scheme · Hays Technology are working in partnership with a large public sector organisation to recruit a BI Developer on a permanent basis. · Our client has started a digital transf ...

Found in: Jooble GB - 3 days ago

---

NHS Jobs

Worthing, West Sussex

Full time

The post holder will provide a high standard of midwifery care within the hospital setting to women before, during, and following childbirth. · Candidates will be required to provide the necessary supervision, care and advice to women during pregnancy, labour and the postpartum ...

Found in: Jooble GB - 1 day ago

---

C&C Search

London

Full time, InternshipSHIP

Job description C&C Search is currently recruiting for this new opportunity. · Please read through and apply if it is applicable, if not please do not forget about our fantastic referral scheme · All about the company I would be working for · What they do: Law Firm · Size of ...